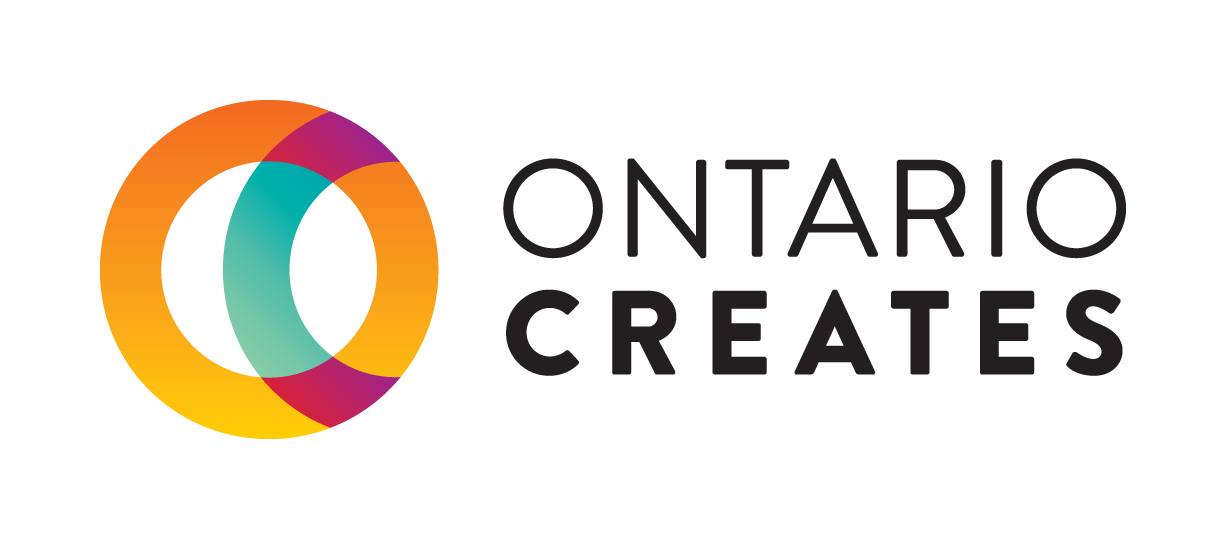 Mandate
VISION
An Ontario where our creative industries are globally leading and competitive; celebrate Ontario's cultural vitality; and drive economic growth and development in the Province. We want Ontario to be a globally leading jurisdiction, recognized for innovative local companies producing exceptional content as well as a competitive destination for investment and development.
MISSION
To be a catalyst for economic development in Ontario's creative industries through investment, promotion, and facilitation of innovation and collaboration, both domestically and internationally. This is our role and what we do every day – as an agency of government we work collaboratively with our private and public sector partners to drive economic development, including GDP and employment, in Ontario's book and magazine publishing, film and television, and music and interactive digital media industries.
Ontario Creates Corporate Objects (O. Reg. 672/00)
Ontario Creates, an agency of the Ministry of Tourism, Culture and Sport, is the central catalyst for the province's cultural media cluster including book publishing, film and television, interactive digital media, magazine publishing and music industries.
Ontario Creates promotes, enhances and leverages investment, jobs, and original content creation by:
contributing to the continued expansion of a business environment in Ontario that is advantageous to the growth of the cultural media industry and to the growth of new employment, investment and production opportunities in Ontario;
facilitating and supporting innovation, invention and excellence in Ontario 's cultural media industry by stimulating creative production, format innovation and new models of collaboration among sectors of the cultural media industry;
fostering and facilitating co-operation among entities within the cultural media industry and between the public and private sectors to stimulate synergies in product development and the creation of products with original Canadian content;
assisting in the promotion and marketing of Ontario's cultural media industry as a world-class leader;
administering provincial tax credit programs and such other programs and initiatives as may be required by legislation or a Minister of the Government of Ontario; and
acting as a catalyst for information, research and technological development in the cultural media industry provincially, nationally and internationally.
To help Ontario be recognized as a leading global jurisdiction to invest in, create, produce and enjoy original cultural media product.