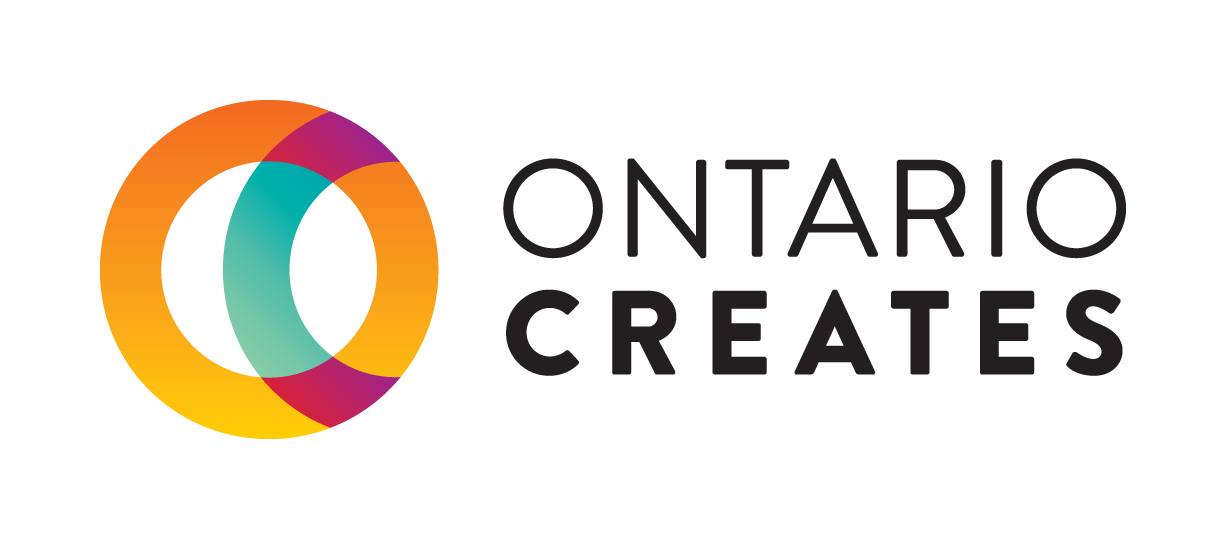 Ontario Production Services Tax Credit (OPSTC)
Note: As of August 24, 2023, the Government of Ontario made regulatory changes. These amendments implement commitments the government had previously announced to:

Extend eligibility for the film and television tax credits to productions released exclusively online, as announced in the 2022 Budget; and
Introduce a screen credit requirement as announced in the 2022 Economic Outlook and Review.
The FAQs and Guidelines will be updated in the coming weeks.

What Is It?
The Ontario Production Services Tax Credit (OPSTC) is a refundable tax credit based upon Ontario qualifying production expenditures (labour, service contracts and tangible property expenditures) incurred by a qualifying corporation with respect to an eligible film or television production. The OPSTC requirements are generally "harmonized" with the federal Film or Video Production Services Tax Credit administered by the Canadian Audio Visual Certification Office of the Department of Canadian Heritage (CAVCO) and Canada Revenue Agency (CRA). For information on the federal credit contact CAVCO at 1-888-433-2200 or CAVCO.
How Much Is The Tax Credit?
The OPSTC is calculated as 21.5% of all qualifying production expenditures incurred in Ontario. A qualifying corporation's Ontario labour expenditures, including Ontario labour paid under an eligible service contract, must be at least 25% of the qualifying production expenditures claimed. The OPSTC can be combined with the federal Film or Video Production Services Tax Credit of 16% of qualified Canadian labour expenditures. There are no per-project or annual corporate tax credit limits.
Who Is Eligible?
A qualifying corporation is a Canadian or foreign-owned corporation which carries on a film or video production, or production services business, at a permanent establishment in Ontario, files an Ontario corporate tax return and owns the copyright in the eligible production, or contracts directly with the copyright owner to provide production services to an eligible production.
What Is An Eligible Production?
An eligible production must exceed a minimum production cost and must not be in an excluded genre. In addition, a production that receives an Ontario Film and Television Tax Credit (OFTTC) is not eligible for an OPSTC.
The production cost must exceed $1 million (Cdn.), except in the case of a series consisting of two or more episodes, or a pilot for such a series. In the case of a series or pilot, the cost for each episode which has a running time of less than thirty minutes must exceed $100,000 (Cdn.) and the cost for episodes with a longer running time must exceed $200,000 (Cdn.).
The production must not be in an excluded genre: news, current events or public affairs programming; a program that includes weather or market reports; talk shows; productions in the nature of a game, questionnaire or contest; a sports event or activity; a gala presentation or awards show; a production that solicits funds; reality television; pornography; advertising; or a production produced primarily for industrial, corporate or institutional purposes; nor must it be a production for which public financial support would be contrary to public policy.
Where principal photography commenced on or after November 1, 2022, the production must be made for commercial exploitation by one or more of the following means:

Theatrical distribution: productions shown commercially in cinemas;
Television broadcast: productions made available via traditional television broadcast in a scheduled timeslot; or
Alternative means: productions made available online (download or streaming), by video-on-demand, or on physical media (e.g. DVD).
Productions that began principal photography after August 24, 2023, are required to include an acknowledgement of Ontario tax credit support in the production's end credits. For a series, the acknowledgement is required in the end credits of each episode for which the tax credit is claimed.
The following elements must be included:
The Province of Ontario wordmark logo;
The Ontario Creates wordmark logo; and
Text stating "Produced with film and television tax credit assistance from the Government of Ontario".
Image files containing the Province of Ontario logo and the Ontario Creates logo combined in a manner that meets Ontario's visual identity rules can be accessed on Ontario Creates website at: https://www.ontariocreates.ca/about-us/ontario-creates-logo. If you have difficulty accessing these files or have any questions regarding proper use, please contact: communications@ontariocreates.ca.

What Expenditures Are Eligible?
Qualifying production expenditures are incurred in Ontario and include eligible wages, eligible service contracts and eligible tangible property expenditures, such as equipment, studio rentals and computer software (and in the case of location fees, those expenditures which were incurred after November 14, 2022).
Eligible production expenditures are expenditures paid to companies and partnerships which have a permanent establishment in Ontario and to Ontario-based individuals (individuals resident in Ontario at the end of the calendar year prior to the commencement of principal photography).
The expenditures must also be reasonable in the circumstances, directly attributable to the production, and incurred for the stages of production after the final script stage to the end of postproduction. Expenditures must be incurred in the taxation year, paid in the taxation year or within 60 days after the end of the taxation year, and paid for services provided in Ontario.
How Is The Credit Administered?
The OPSTC is jointly administered by Ontario Creates - an agency of the Government of Ontario - and the Canada Revenue Agency. Application is made to Ontario Creates for a certificate of eligibility, which the production company files with the Canada Revenue Agency together with its tax return in order to claim the OPSTC. The amount of the credit, net of any Ontario taxes owing, will be paid to the qualifying corporation. If the qualifying corporation does not owe any taxes, the full amount will be paid out.
Downloads & Templates
*PLEASE NOTE: CANADA REVENUE AGENCY (CRA) ADMINISTERS BOTH FEDERAL AND ONTARIO CORPORATE TAXES. THE CRA IS THE FIRST POINT OF CONTACT FOR ALL CORPORATE TAX ENQUIRIES (1 800 959-5525).
Note: This sheet is a general guide and may not be relied upon in order to determine eligibility or the amount of an anticipated credit. Please consult the OPSTC legislation and regulation for further details.
As of November 2021
OPSTC COVID FAQS
Please see information on CRA's website.
1. Are costs for medical and/or health and safety personnel required due to COVID-19 eligible costs for tax credits? What about expenses related to testing for COVID-19 and extra cleaning and sanitation costs?
2. Are costs for personal protective equipment (PPE) required due to COVID-19 eligible costs for tax credits?
3. Are suspension, severance or relief payments eligible expenditures for tax credits? What about retention payments to induce an individual to remain with the production while it is stalled?
4. Are extended studio hold payments due to COVID-19 eligible expenditures for OPSTC?
5. Will deposits or advances paid to vendors be eligible costs for tax credits where those amounts have been forfeited due to COVID-19?
6. Is CEWS considered assistance for purposes of the Ontario tax credits?
7. My production has stalled and will never commence principal photography because of COVID-19. Can I still claim the OPSTC on the expenditures my company incurred before we were shut down?
8. My production has been completed but my company had to make changes due to COVID-19 so we weren't able to meet all of the tax credit eligibility requirements. Have any eligibility requirements been waived due to COVID-19?
Frequently Asked Questions
---
OPSTC - August 24, 2023 Regulatory Amendments
OPSTC - Screen Credit Requirement
OPSTC