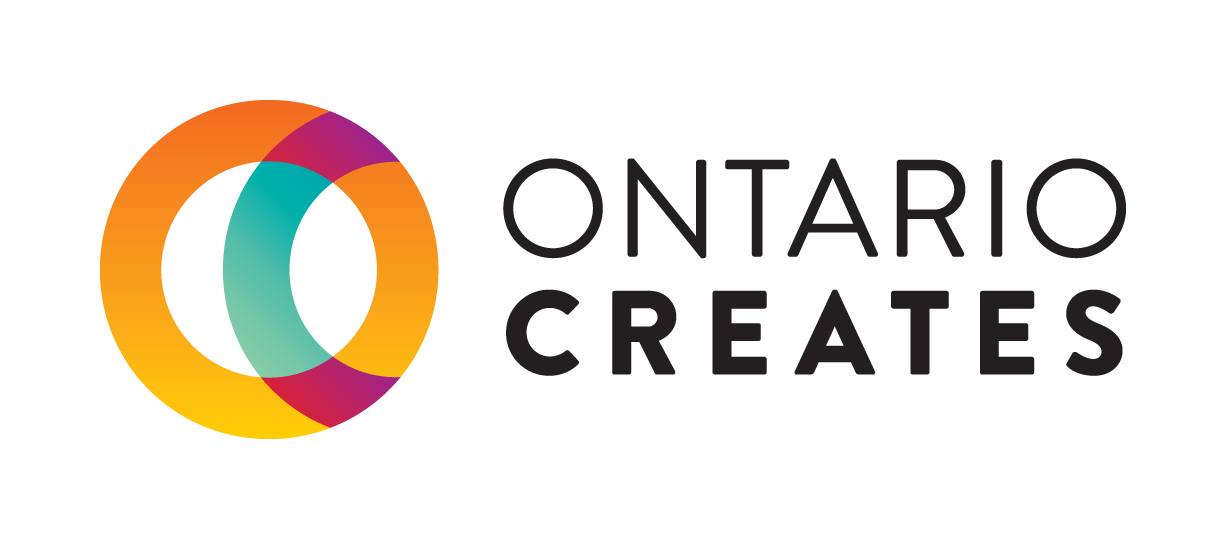 Industry Profile - Magazine
June 2023 Profile
Introduction
Canada's magazine sector includes consumer and business-to-business (B2B) brands, with content distributed both in print and digitally, via a variety of web and mobile channels. Business models in the magazine industry increasingly incorporate a range of revenue streams beyond traditional subscription and advertising, such as custom publishing, events-based and retail-based revenue generation strategies.
Industry Size and Economic Impact
Note: The following information on revenue, employment and the consumer market should be considered a snapshot of activity in the industry based on the best available information.[1] All dollar figures are in CAD unless otherwise noted.
Revenues and Related Figures
Employment and Wages
In 2020, Ontario's periodical publishing industry accounted for 3,572 jobs.[20] Between 2016 and 2020, the total number of jobs in Ontario fell by 24%.[21]
In 2021, the Ontario periodical publishing industry spent over $207 million on salaries, wages, commissions and benefits. This marks a 44% decrease from $369 million in 2013.[22]
According to Magazines Canada, on average, every $75,000 in lost revenue at a Canadian magazine publishers will cost 1 job.[23]
Consumer Market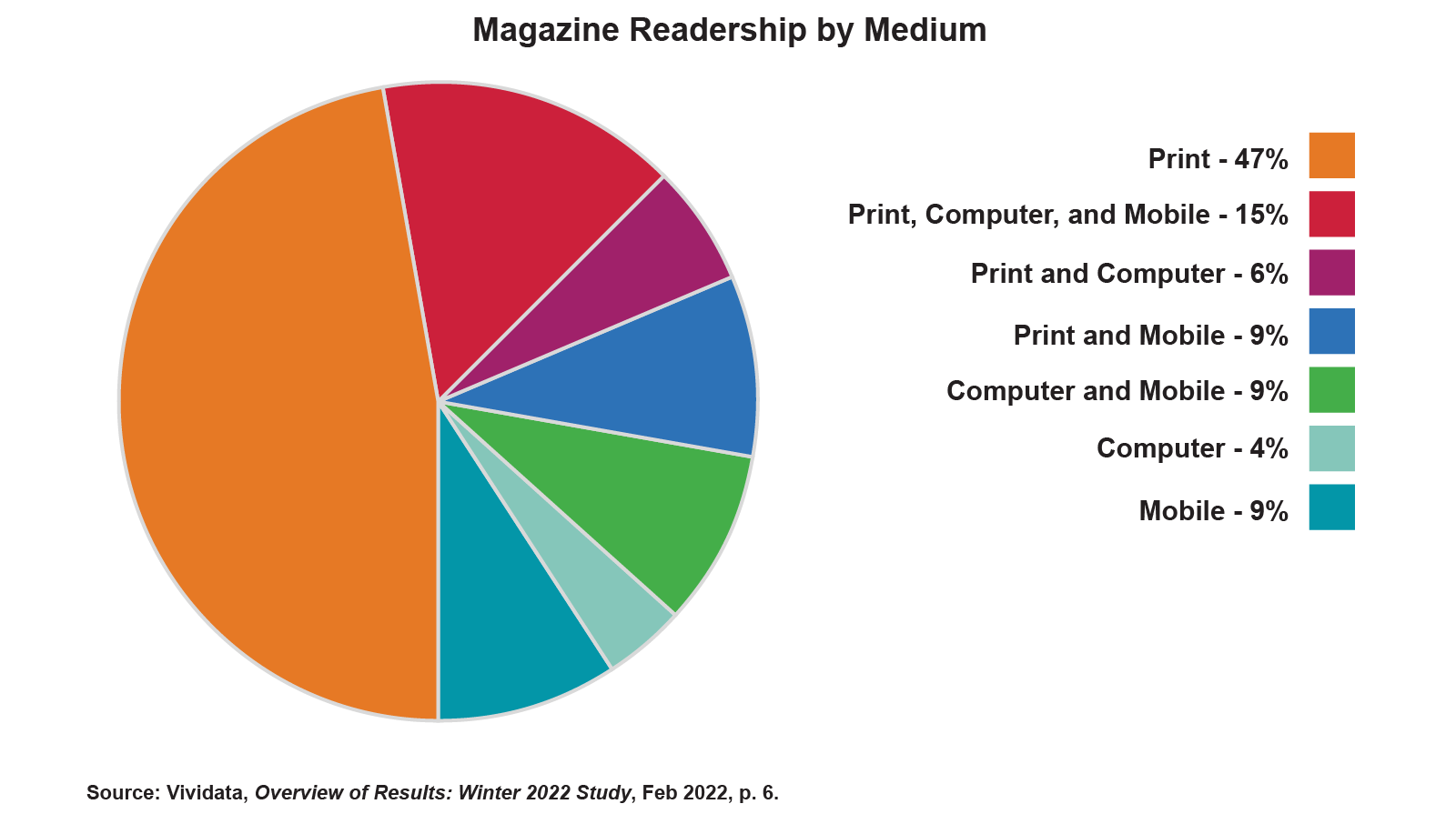 Trends and Issues
Some of the current key trends in the magazine publishing industry are ongoing discussions of print vs. digital media, new methods to engage readers, subscription models, environmental sustainability, and diversity.
Growth Rate and Industry Trends
Global and Domestic Issues
Government Support
The Canada Periodical Fund (CPF), administered by the Department of Canadian Heritage (DCH), offers funding to eligible magazine publishers for content creation, distribution, online activities, and business development. It also provides support for business innovation projects and collective initiatives that strengthen the Canadian magazine sector. The Fund also includes a Special Measures for Journalism stream that provides financial support for eligible Canadian print or digital magazine publishers operating with a free circulation model or low levels of paid circulation to help them overcome market challenges.
Ontario magazine publishers currently have access to public funding through the Ontario Creates Magazine Fund. Ontario Creates also provides funding to trade and event organizations in the province's magazine sector through the Industry Development Program for events and activities that stimulate the growth of the industry. In some cases, magazine publishers may be eligible for the Ontario Creates Interactive Digital Media Fund.
Industry Recognition
Profile current as of June 16, 2023
Endnotes
1 Ontario Creates relies on the most recent Statistics Canada data releases to compile this profile. There is a period of time needed for Statistics Canada to collect the data (e.g. receipt of income tax returns) and compile the data releases.
2 Statistics Canada,, Table 21-10-0053-01, Periodical publishers, summary statistics, (Accessed June 14, 2023)
3 ibid
4 Statistics Canada, Table 36-10-0452-01, Culture and sport indicators by domain and sub-domain, by province and territory, 2020, product perspective (x 1,000), released June 2, 2022.
5 Communications MDR, An Environmental Scan of the Canadian Magazine Industry, pg. 14
6 PwC, Global Entertainment & Media Outlook 2022-2026: Canada, pg. 15
7 ibid
8 ibid
9 Communications MDR, pg. 16
10 Communications MDR, pg. 17
11 ibid
12 Communications MDR, pg. 18
13 Communications MDR, pg. 19
14 Communications MDR, pg. 21
15 Communications MDR, pg. 22
16 Communciations MDR, pg. 23
17 ibid
18 Communications MDR, pg. 24
19 Media at the Crossroads, The Digital Media Universe: Measuring the Revenues, the Audiences and the Future Prospects, pg. 72
20 Statistics Canada, Table 36-10-0452-01, Culture and sport indicators by domain and sub-domain, by province and territory, 2020, product perspective (x 1,000), released June 2, 2022.
21 Communications MDR, pg. 26
22 Statistics Canada. Table 12-10-0116-01 International and inter-provincial trade of culture and sport products, by domain and sub-domain, provinces and territories (x 1,000,000), released October 4, 2022.
23 Magazines Canada, Supporting the Canadian Magazine Publishing Sector: A Pillar of Canada's Democracy, pg. 6
24 Patti Summerfield, "Magazines and newspapers still reach a vast majority of Canadians", Media in Canada, April 4, 2023
25 ibid
26 ibid
27 ibid
28 ibid
29 ibid
30 MPA – The Association of Magazine Media, 2021 Factbook, p. 45
31 Ibid, pg. 11
32 Ibid, pg. 10
33 Ibid, pg. 16
34 PwC, Global Entertainment & Media Outlook 2022-2026: Global, pg. 28
35 ibid
36 Ibid, pg. 29
37 ibid
38 ibid
39 ibid
40 Ibid, pg. 28
41 UPM & FIPP, Media's Future in a Post-Covid World, pg. 13
42 Ibid, pg. 14
43 ibid
44 Patti Summerfield, "Cottage Life signs on as media sponsor of cottage country festival", Media in Canada, May 19, 2023
45 UPM & FIPP, pg. 19-24
46 FIPP, A Deep Dive into Digital Subs, pg.7
47 ibid, pg.8
48 WNiP, "Intelligent Payment: the "hottest new tool" helping publishers secure sustainable reader revenue", What's New in Publishing, May 14, 2019.
49 ibid
50 Adrian Ghobrial, "'Society let him down': grieving mother says in warning about sports betting ads", CTV News, December 15, 2022
51 Faisal Kalim, "Is sports betting emerging as the new revenue and reader engagement opportunity for publishers?",What's New in Publishing, September 16, 2022
52 The Hockey News, "BetMGM Named Exclusive Sports Betting Partner of the Hockey News", The Hockey News,  June 3, 2021
53 FIPP, Global Media Sustainability Tracker, accessed on June 16, 2023
54 ibid
55 Zenev and Associates, The State of Diversity, Inclusion and Equity in the Canadian Magazine Industry: Survey Report (Summary), pg. 3
56 Jim Milliot, "Amazon to end print textbook rentals, overhaul magazine and newspaper subscriptions", Publishers Weekly, December 14, 2022
57 ibid