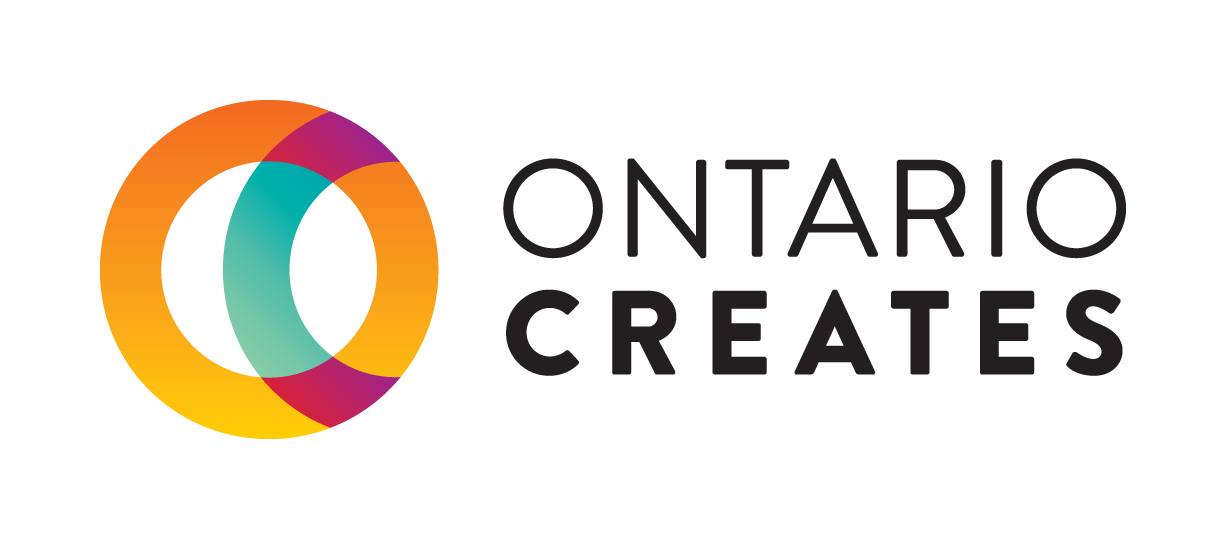 Celebrating Ontario
TABLE OF CONTENTS
FILM AND TV PRODUCTION STATISTICS (2022)
Ontario's Record Breaking 2022 Production Statistics have been released!
Find them here: https://www.ontariocreates.ca/assets/images/research/statistics/eng/2022-film-and-television-production-statistics-backgrounder-final.pdf

FILMS ON THE HORIZON
Coven
Production Company: Storyline Entertainment
Producer: Ed Barreveld
Director: Rama Rau
Distributor/Sales: Espresso Media International, Jess@espressomedia.co.uk, +44.7428.382.099





Carmen
Production Company: Falkun Films, Aiken Heart Films
Producers: Pierre Ellul, Coral Aiken, Anika Psaila Savona
Director: Valerie Buhagiar
Distributor/Sales: Vortex Media - Canadian Distributor (rob@vortexpix.com)
Storyboard Media - US Sales Agent (elisabeth@storyboard.film)
Noted festival selections: Best Cinematography in a Borsos Competition film at the Whistler Film Festival 2021
Best Feature at the Canadian Film Fest 2022
Best In Show at the Female Eye Film Festival 2022, where CARMEN's director, Valerie Buhagiar, also received the Honorary Director Award and Best In The Biz Tribute.

The Protector
Production Company: YN Films Inc.
Producers: Muniré Armstrong, Brandon Jourdin
Director: Lenin Sivam
Distributor/Sales: Hewes Pictures (Sales Agent) - Princeton Holt (pholt@hewespictures.com)
Level Film (Canadian Distributor) - Michael Baker (mbaker@bunk11.com)
Noted festival selections: Fantasia Film Festival, Sudbury Film Festival

I Used To Be Funny
Production Company: Barn 12 Inc.
Producers: James Weyman, Jason Aita, Breann Smordin
Director: Ally Pankiw
Distributor/Sales: WME Independent, Gerren Crochet gcrochet.assistant@wmeagency.com




Better Days
Production Company: 2821899 Ontario Inc.
Producers: David Gordian
Director: Joan Carr-Wiggin
Distributor/Sales: Paragraph Pictures, paragraphpictures@gmail.com


Sex with Sue
Production Company: Banger Films
Producers: Lisa Rideout, Sam Dunn, Scot McFadyen
Director: Lisa Rideout
Distributor/Sales: Corus Media Holdings
Attn: Rita Carbone Fleury
Rita.CarboneFleury@corusent.com


Midnight At The Paradise
Production Company: Billfilms
Producers: Bill Robertson, Paul Barkin
Director: Vanessa Matsui
Distributor/Sales: LevelFILM (Canada) jb@levelfilm.com
Billfilms (World) billfilms@gmail.com


Offside: The Harold Ballard Story
Production Company: Lone Eagle Entertainment Ltd.
Producers: Michael Geddes, Rachel Horvath, Chuck Tatham
Director: Jason Priestley
Distributor/Sales: Photon Films (Canada)
Gravitas Ventures (USA)


Café Daughter
Production Company: Circle Blue Entertainment
Producers: Shelley Niro, Amos Adetuyi, Floyd Kane
Director: Shelley Niro
Distributor/Sales: Level Film
John Bain
jb@levelfilm.com
416.565.8750


Door Mouse
Production Company: Cause and Effect Entertainment - Independent Edge
Producers: Jason Ross Jallet, Kyle Mann
Director: Avan Jogia
Distributor/Sales: Elevation Pictures (Canada), Highland (World)


Polaris
Production Company: Little Dipper Films, Megafun Productions, Alyson Richards Productions Inc
Producers: Max Fraser, Paul Cadieux, Alyson Richards, Kirsten Carthew
Director: KC Carthew
Distributor/Sales: EPIC PICTURES (World Excluding Canada)
Maju Iudice, maju.iudice@epic-pictures.com and Tata Pemova, tata.pemova@epic-pictures.com Filmoption International (Canada)
Isabelle Legault · 514.931.6180 · ilegault@filmoption.com


Hello Stranger
Production Company: Wango Films
Producers: Tim Doiron, James van der Woerd
Director: April Mullen
Distributor/Sales: Myriad - kirk.damico@myriadpictures.com - 424 372 3803





BlackBerry
Production Company: Rhombus Media & Zapruder Films
Producers: Niv Fichman, Matthew Miller, Fraser Ash, Kevin Krikst
Director: Matt Johnson
Distributor/Sales: Cdn Distributor: Elevation Pictures
Contact: admin@elevationpictures.com
Int'l Sales: XYZ Films
Contact: info@xyzfilms.com
My Animal
Production Company: My Animal Productions Inc.
Producers: Andrew Bronfman & Michael Solomon
Director: Jacqueline Castel
Distributor/Sales: Photon Films for Canada. Paramount for rest of world. XYZ as sales agents.




SHOOTING IN ONTARIO
ONTARIO MUSIC
Each month the Ontario Music Office curates a new playlist featuring recent releases and classic tracks from Ontario artists.
Wanna hear more? Listen to these selected playlists:
PODCAST
Ontario Creative Industries In Conversation is an ongoing conversation among decision-makers in the creative industries and it is also a podcast! If you've missed a session or want to share what you've learned with a colleague, here's your chance! https://www.ontariocreates.ca/research/podcasts

RESEARCH FUNDED BY ONTARIO CREATES
Ontario Creates participates in research that supports the development and growth of the cultural media industries. In addition to Ontario Creates-commissioned initiatives, research project funding is provided to industry trade organizations and other stakeholders. https://www.ontariocreates.ca/research/research-funded-by-ontario-creates