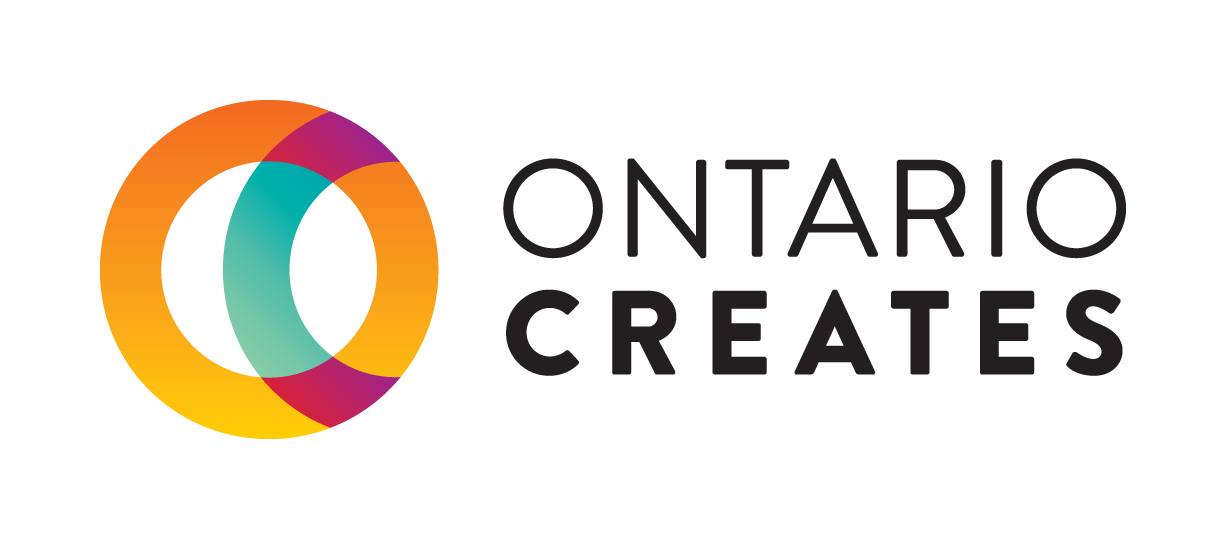 Film Fund - Marketing and Distribution Initiative
FUNDING DEADLINES
Film & TV :
Film Fund - Development
Deadline
November 30, 2023
5:00 PM EST
Film & TV :
Film Fund- Production
Cycle 1
March 16, 2023
5:00 PM EST
Cycle 2
July 13, 2023
5:00 PM EST
Cycle 3
November 16, 2023
5:00 PM EST
Film & TV :
Film Fund: Marketing and Distribution Initiative
Deadline
December 18, 2023
5:00 PM EST
Film & TV :
Global Market Development – Film & Television
Deadline 1
April 26, 2023
5:00 PM EST
The Marketing and Distribution Initiative (MDI) is open to the Ontario Creates Film Fund – Production recipients and intended to assist producers to make a meaningful contribution to the domestic marketing and distribution of their projects leading up to and during their release.
Available during fiscal 2023-24, this initiative is intended to support strategies and tactics that are an extension of traditional marketing and distribution activities and/or innovative exploitation strategies that enhance and build audience and revenue. These strategies and tactics can work independently and/or in conjunction with pre-existing distribution and licensor strategies.
Deadline
Continuous, closes December 18, 2023 at 5:00 PM ET.
Applicants are encouraged to apply for Marketing Support at minimum eight weeks prior to the planned official release date of the film.

Funding Available
Successful applicants are eligible to receive up to $25,000, capped at 75% of the total costs for all activities.
Note: Full eligibility requirements and details can be found in the Marketing & Distribution Guidelines. Please read the guidelines completely before submitting your proposal. Ontario Creates reserves the right to revise guidelines.
Application Process
Before submitting an application, applicants must first provide an update on the status of their Film Fund – Production project to the relevant Program Consultant by sending an Applicant Inquiry from their project page in the OAP. The applicant must receive approval to apply from the Program Consultant
All applications must submit their applications to Ontario Creates electronically through the Online Application Portal (OAP): https://apply.ontariocreates.ca. Applications submitted by any other method will not be accepted.
Applications will be reviewed by Ontario Creates for completeness, eligibility and financial viability.
For technical assistance, please contact the OAP Helpdesk at applyhelp@ontariocreates.ca.

Eligible Applicants, Activities and Costs
Applicants must be recent, successful recipients of the Ontario Creates Film Fund through the Drama or Documentary production stream. Eligible projects must be completed, delivered or close to delivery and undertaking domestic release. Projects that have been commercially released are not eligible for this initiative.
To be eligible the project's release date must be slated to occur between April 1, 2023 and March 31, 2024.
Eligible activities are those that build awareness of the title and enhance its value in domestic sales channels including theatrical, broadcast, digital and non-theatrical across all platforms. The activities should complement and leverage the functions of a distributor when a distribution agreement is in place and work alongside licensor promotional strategies as applicable. Activities must be detailed in a Marketing and Distribution Plan that outlines the overall strategy for the film across all platforms and identifies the respective roles of the Producer and the Distributor (if there is one).
Eligible costs are those incurred by the Producer that are integral to the Marketing and Distribution Plan for the release. These can be internal costs allocated to staff time, expenses directly in support of marketing activities, direct costs of goods and services, and costs related to hiring a third party contractor. Activities and associated costs must be within a defined 6 month window surrounding the commercial release.

Guidelines and Application Forms
Enquiries
For more information, please contact:
Anna Newallo
Program Consultant, Industry Initiatives
Phone: 416-642-8521
anewallo@ontariocreates.ca

Enquiries regarding the Online Application Portal (OAP) should be directed to applyhelp@ontariocreates.ca.
To receive notification of upcoming deadlines and program updates, please register here with your complete contact information, including your full name, company name and telephone number, as well as the name of the program that you are interested in.