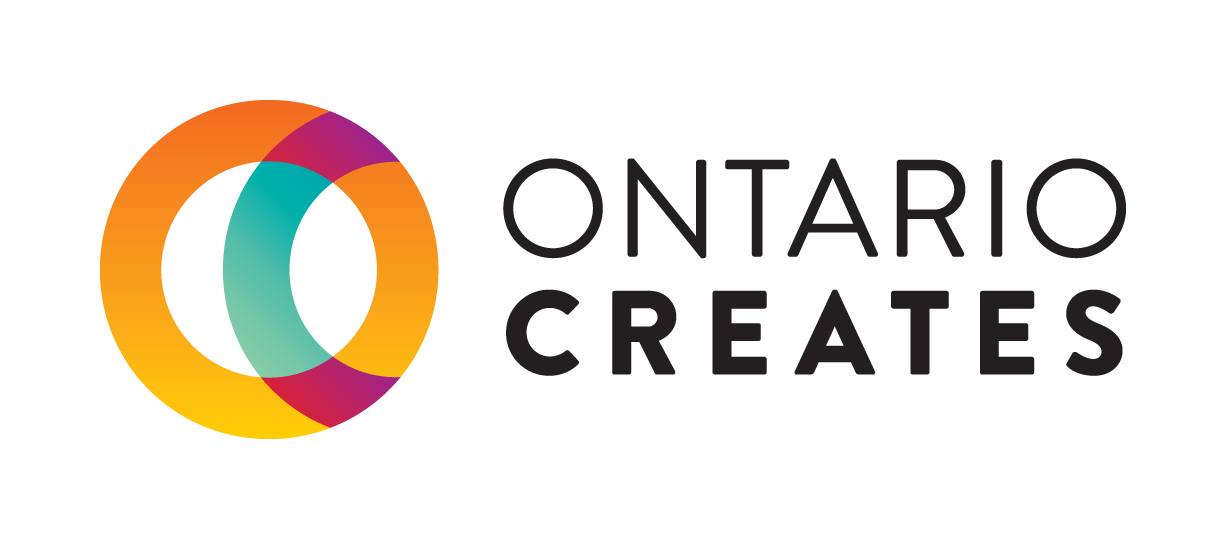 PRIMITIVE ENTERTAINMENT
With a strong environmental theme running through its catalogue, Primitive Entertainment has produced some of Canada's most memorable documentaries. Brothers Kevin and Michael McMahon, together with their business partner Kristina McLaughlin, have tackled conservation, ecosystems, and climate change with beautifully conceived productions that have been celebrated worldwide. Altogether, their films and TV series have won forty domestic and international awards.
Their first film, The Falls, was a feature-length documentary about the brothers' hometown of Niagara Falls. Premiering at the Toronto International Film Festival, the film was released theatrically in Canada and pre-sold to Channel 4 in the U.K. It was the first of 15 feature documentaries Primitive Entertainment would go on to produce over the next 25 years (and was also their first project to receive OMDC support).
Primitive recently released The Polar Sea, a ten-hour journey through the fabled Northwest Passage for TVO and Knowledge Network. A substantial licensing agreement with Germany's Arte / ZDF allowed the company to close the financing on the $2.5 million series in Ontario. Michael McMahon says the international success of the series wouldn't have been possible without the support of programs like the OMDC's Export Development Fund and tax credits.
Innovation has been key to Primitive's success. As early adopters of digital editing platforms, high definition video, specialized photography, computer effects and compositing in documentary, the company has succeeded in creating more with less by embracing new technologies and methods.
This has allowed Primitive to push the visual envelope while, at the same time, being recognized as pioneers in the form and grammar of documentary, adopting complex and layered story-telling methods from The Falls through to The Polar Sea.
As a producer of factual entertainment, Primitive has developed collaborative methods of working with large teams spread across the country (and the globe) which give their factual series – like Things That Move and Ancestors in the Attic – unusual amounts of flair.
Changes in the industry mean that the old ways of doing business no longer work. A show isn't just a show – it's merely one way to reach an audience. Part of Primitive's success is its ability to engage audiences on multiple platforms. The National Parks Project, for example, was a successful TV series, a collection of short films, a double vinyl album, CD, DVD, Blu-ray and interactive website. Working with a range of talented partners, Primitive projects typically incorporate inventive techniques – like the breathtaking 360-degree video component in The Polar Sea, or the Webby award winning website for Waterlife – to draw diverse audiences to their content.
The quality and integrity of the films and TV series the company produces also draws talent. Artists like Mary Walsh, Gord Downie, Laurie Anderson, Tanya Tagaq, Sam Roberts and Sarah Harmer have worked with Primitive on various productions.
Primitive Entertainment is just finishing a feature documentary called How to Build a Time Machine, which examines the human fascination with time travel and follows two men in their attempts to build their own time machines. Spaceship Earth, a feature documentary that has received support from OMDC, is currently in post-production.
Celebrating 25 years in business in January 2015, Primitive Entertainment has succeeded in finding their niche in a tough business. If one of their documentary subjects succeeds in building a time machine, it is certain to show them making the kinds of films they care about, long into the future.
"Documentaries have never been more popular; people are coming out in droves to watch non-fiction cinema and, given the opportunity, audiences will watch documentary series on television like The Polar Sea. It's fantastic. For us, it's an inspiring time to be working in non-fiction."
—Michael McMahon, Executive Producer, Primitive Entertainment Inc.
Learn more about Primitive Entertainment:
Web: http://www.primitive.net
Twitter: @PrimitiveDocs
Facebook: https://www.facebook.com/PrimitiveEnt
Waterlife, a film about the Great Lakes, has received awards at the Tokyo International Film Festival and Hot Docs, and was also singled out for a Webby Award online.
The National Parks Project won several prizes, including the Best Short Documentary Genie Award in 2011.
For his efforts, Kevin McMahon was given the Canadian Eco Hero Award by the Planet in Focus Film Festival in 2011.