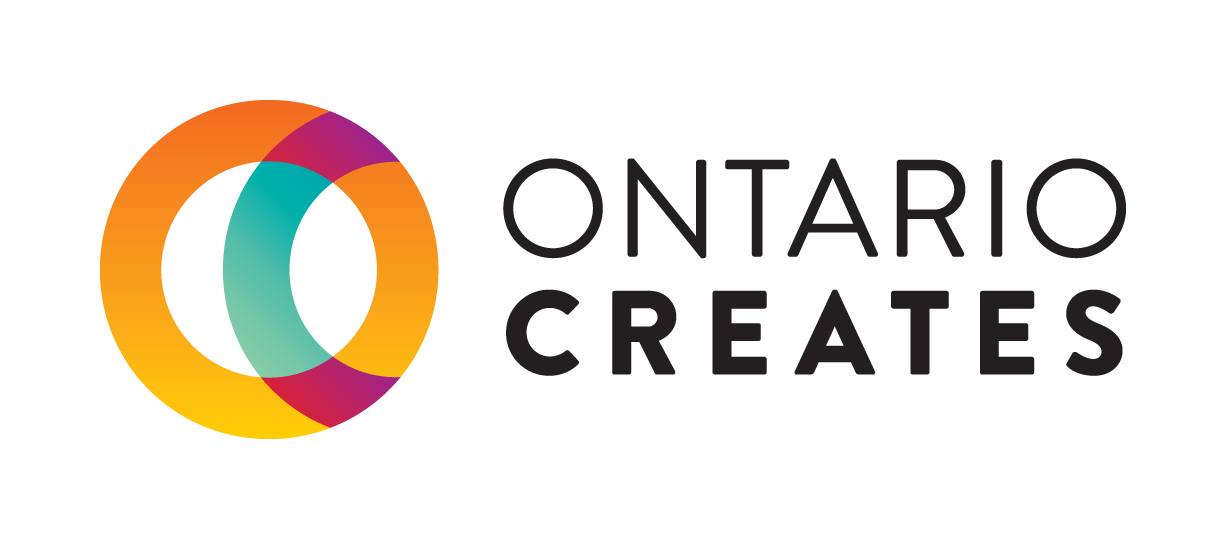 NEW METRIC MEDIA
New Metric Media President Mark Montefiore on a Roll
Mark Montefiore is on a roll, making award-winning shows such as LETTERKENNY and BAD BLOOD, and recently opened an office in Los Angeles.
Montefiore says his independent production company--New Metric Media (NMM)--succeeded by showing audiences different shades of Canada with the darker underworld drama BAD BLOOD, and the lighter, bluer sky comedy, LETTERKENNY, which won a combined seven Canadian Screen Awards (CSA) last year.
"Ontario Creates are the great supporters and champions of promoting Ontario content and Ontario creators," said Montefiore. "They're involved in every aspect. They have directly funded some of our projects, but there's also the peripheral. There is nothing that happens in Ontario without the support of Ontario Creates."
"There is nothing that happens in Ontario without the support of Ontario Creates."
Former SONS OF ANARCHY star Kim Coates plays the lead role in the Montreal underworld drama BAD BLOOD (Citytv/Netflix), for which he won the CSA for Best Actor in a TV drama. And the "hicks, skids and hockey players" of NMM's hit comedy LETTERKENNY (Crave/Hulu) garnered Best Writing, Comedy for Jacob Tierney and the shows' star, Jared Keeso, who also won the Best Lead Actor, Comedy CSA
The quality of these shows and their multiple successes is helping spark the expansion of the indie production company in Los Angeles, California.
"We will introduce the company's brand of script-driven, quality Canadian content to new markets," says Montefiore. "It gives us more presence, and we're trying to reshape the image of being a Canadian producer, to a producer that's in Canada and making great content," he says. "It's a way to get our stories further exposed, that also brings opportunities from the U.S. back to Canada."
The company unveiled a slate of new projects, all based on optioned works by top Canadian authors. In the mix are multiple series based on novels by The Toronto Star's organized crime investigative reporter Peter Edwards, co-author with Antonio Nicaso of BAD BLOOD, which was in turn inspired by Nicaso and Edwards' book: Business or Blood: Mafia Boss Vito Rizzuto's Last War.
NMM is also developing MONSTER CITY, based on criminologist Michael Arntfield's true stories of serial killers in Nashville, Tennessee. NOBODY CARES, by online personality and essayist Anne T. Donahue and published by Ontario Creates-supported ECW Press will also spark a series.
The company also just announced its new, half-hour comedy series CHILDREN RUIN EVERYTHING has been greenlit by CTV. The series is created by Kurt Smeaton (SCHITT'S CREEK, KIM'S CONVENIENCE) and executive produced by Montefiore and one of television's premiere comedy writers Chuck Tatham (MODERN FAMILY, ARRESTED DEVELOPMENT).
LETTERKENNY is shot in Sudbury, Ontario, as is part of BAD BLOOD. Their NMM comedy series WHAT WOULD SAL DO? (Bell Media/HBO) was also shot in Sudbury, a place which has provided a good creative environment for NMM over many years.
Montefiore has been working in Northern Ontario since his first film, the 2013 dramedy road trip CAS & DYLAN, starring Richard Dreyfuss and Tatiana Maslany, which also marked Jason Priestley's feature film directorial debut. Montefiore was immediately sold on Northern Ontario.
"Before I went up to Sudbury for CAS & DYLAN, I wasn't really sure what to expect," Montefiore explains candidly. "Ontario Creates generously offered to scout for a few days and brought some options back to us," he adds. He learned he could shoot the bulk of the story's Manitoba-to-Tofino road trip around Sudbury. (Tofino is a remote spot in the Canadian province of British Columbia).
"Ontario appeared as a viable option," he says. "Not only are there financial and economic incentives, but it offered quite a diversity in landscape and geographical appearance that allowed us to be able to shoot most of the road trip in different parts of Northern Ontario with the help of a little bit of VFX as well."
Support from Ontario Creates has been ongoing since NMM started, including funding for international travel to markets and conferences through the Export Fund.
"It takes time to build your name and reputation and it's exponentially harder to do that internationally," says Montefiore. "Consistent appearances at events is an expensive endeavour and would not be possible without Ontario Creates support."
From book publishing, to post-production and visual effects, Ontario Creates has contributed to several areas of NMM's growth, he says.
Montefiore says being nimble and pushing forward, despite the possibility a project may fail, has been key to NMM's success.
Learn more about New Metric Media:
Web: newmetricmedia.com
Facebook: facebook.com/newmetricmedia/
Twitter: newmetricmedia