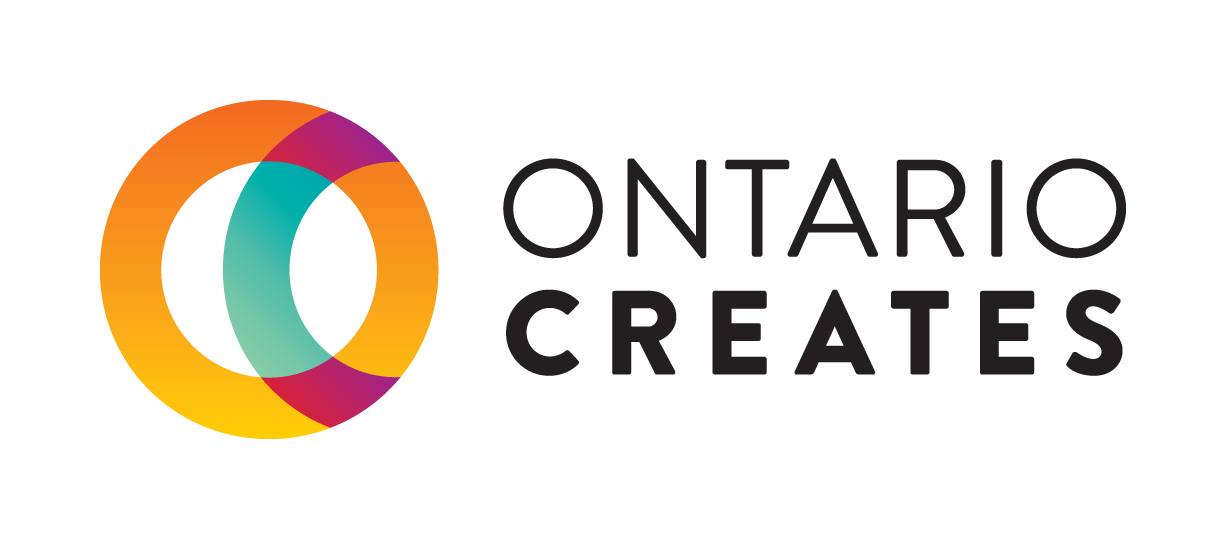 Music Makes It: New Connections
This popular event began as simply "Music Makes It" - a business to business opportunity that brought music industry reps together with screen industry professionals to foster cross-sector collaborations. In 2021 it was re-imagined as series of smaller, targeted events entitled, Music Makes It: New Connections.
The new incarnation remains rooted in Ontario Creates' mandate to foster and unlock cross-sector partnerships, but with a pandemic-inspired angle, that brings together the music industry with sectors both within and outside of the creative industries to connect, share ideas, innovate and explore non-traditional ways of working together through COVID-19 recovery and beyond.
The latest installment of "Music Makes It: New Connections," entitled "Business is Better with Music," enables music industry influencers and Canadian executives to explore myriad possibilities and benefits realized by integrating music into corporate culture.

BUSINESS IS BETTER WITH MUSIC
UPCOMING EVENTS:

In-person networking event: February 23, 2023*
This event will continue to build connections between Ontario's music industry and corporate Canada, and demonstrate how music partnerships can effectively help businesses achieve their strategic, client, and social goals, as well as create new revenue streams for music creators / companies. This in-person luncheon will consist of a panel discussion and Q&A with Sasha Braganza (Senior Manager of Brand Marketing - RBC), Ashley McGill (Senior Director, Loyalty Product & Strategy - Loblaws Companies Ltd), Haviah Mighty (Artist), Choclair (Kareem Blake - Artist), and is moderated by Byron Kent Wong.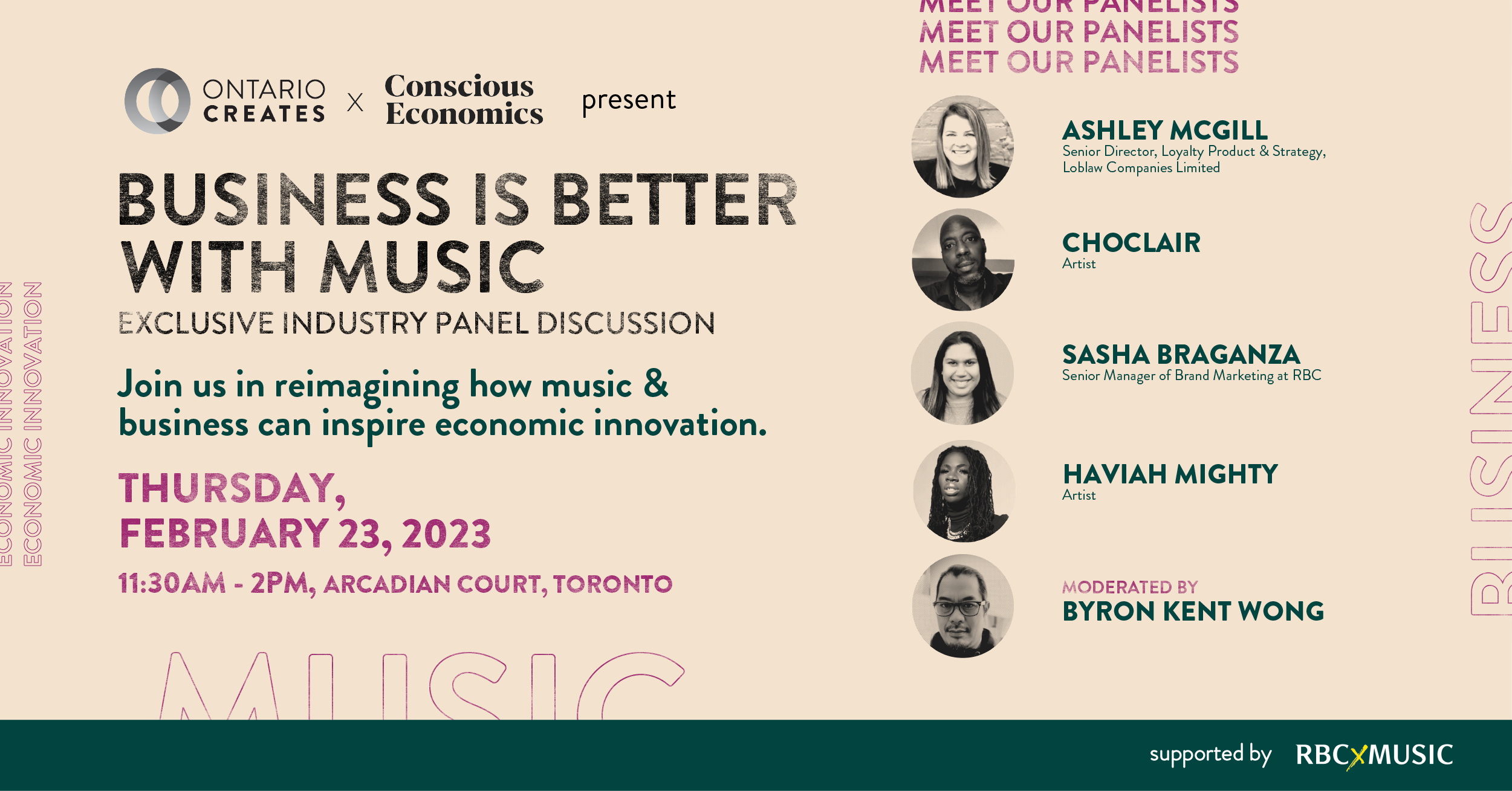 Click on the image above to RSVP for Business Is Better With Music on February 23, 2023.
PAST EVENTS:
Online event: March 9, 2022**
*In partnership with Conscious Economics/Economic Club of Canada with support from RBCXMusic.
**In partnership with Conscious Economics/Economic Club of Canada and the Canadian Live Music Association