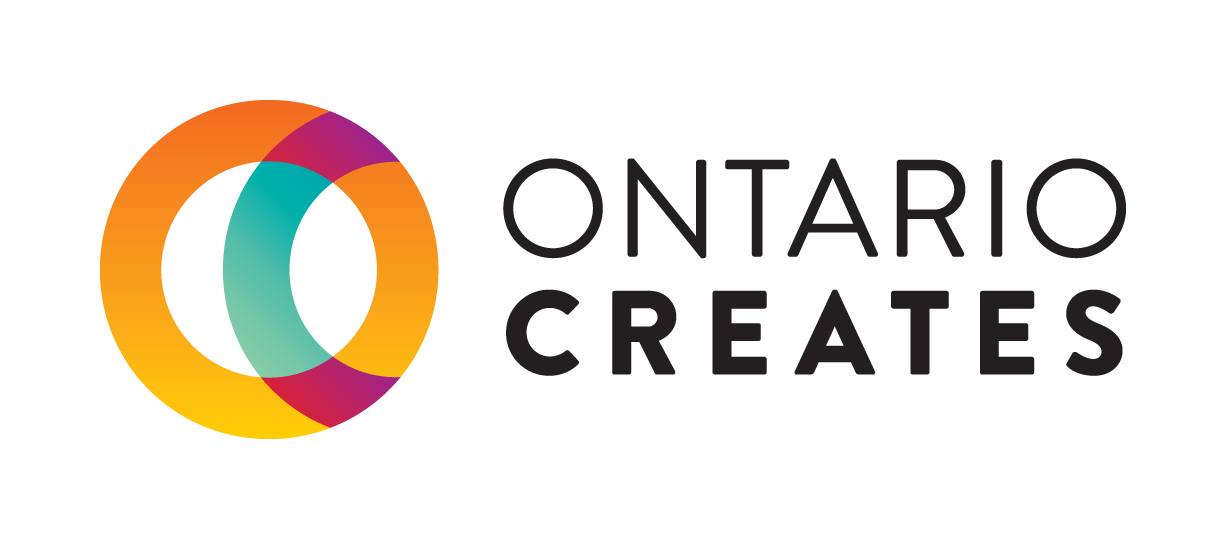 Ontario Creates-CMF Pilot IDM Futures Forward Program
Ontario Creates-CMF Pilot IDM Futures Forward Program
Ontario Creates and the Canada Media Fund (CMF) are pleased to announce a pilot partnership program to fund early-stage, interactive digital media development projects from emerging and equity-deserving Ontario companies.
This program is intended to provide funding for early-stage project-related development to companies that:
completed Ontario Creates' Futures Forward training in Fall 2022, OR
meet the eligibility criteria for the Ontario Creates IDM Fund, and where the majority or owners self-identify as members of an equity-deserving community including women or non-binary; 2SLGBTQIA+; First Nations, Inuit, or Métis; Racialized; Persons with disabilities; Francophone.
Eligible projects must be interactive content or video content, and may include:
Video games
Mobile content apps
E-learning content
XR experiences
Digital publishing projects
Other web properties
Web series
Video content for online magazines
Video-based e-learning projects
DEADLINE
January 23, 2023, by 5:00 pm ET
FUNDING AVAILABLE
Eligible companies may submit an application to the Program to receive one of a limited number of grants (non-refundable contributions) to assist them with their project development activities.
The maximum contribution to a project funded through the Program shall be the lesser of $20,000 or 75% of the project's eligible costs with (i) 50% of the contribution from the CMF and (ii) 50% from Ontario Creates.
This Program has a commitment to provide 1/3 of its budget towards French-language projects and 2/3 of its budget towards projects from companies owned by members of equity-deserving communities.
GUIDELINES AND APPLICATION FORM
APPLICATION PROCESS
All applications must be submitted via the Ontario Creates Online Application Portal (OAP). Applications submitted by any other method will not be accepted.
Applicants are encouraged to start the application process well in advance of the deadline in case technical support is required.
Prior to starting an application, your company's corporate information must be registered with the OAP. If you do not have a user account on OAP, please go to https://apply.ontariocreates.c... and click on "Register".
If your company is registered, the program deadline will appear in your dashboard. To start the application, click on "Start new application" and follow the onscreen directions to access the application form.
INFORMATION SESSION
Applicants are encouraged to attend an information session. Please complete the registration form prior to 5:00 pm on the day prior to the information session.
Online Information Session #1

---

Monday, December 5, 2022

11:00 am ET

Online Information Session #2
Monday, January 9, 2023

2:00 pm ET

Register Here
Participants will receive an invitation via email with a link to join the session.
If you are interested in attending an Ontario Creates Information Session but require it be conducted in French please send a request to idmfund@ontariocreates.ca prior to January 5, 2023, and arrangements will be made to schedule an additional session on an alternate date.
If you are interested in attending an Ontario Creates Information Session and have accessibility issues that need to be considered, please contact us as below.

ENQUIRIES
Program Coordinator, Industry Development
idmfund@ontariocreates.ca
Enquiries regarding the Online Application Portal (OAP) should be directed to applyhelp@ontariocreates.ca

To receive notification of upcoming deadlines and program updates, please register here with your complete contact information, including your full name, company name and telephone number, as well as the name of the program that you are interested in.