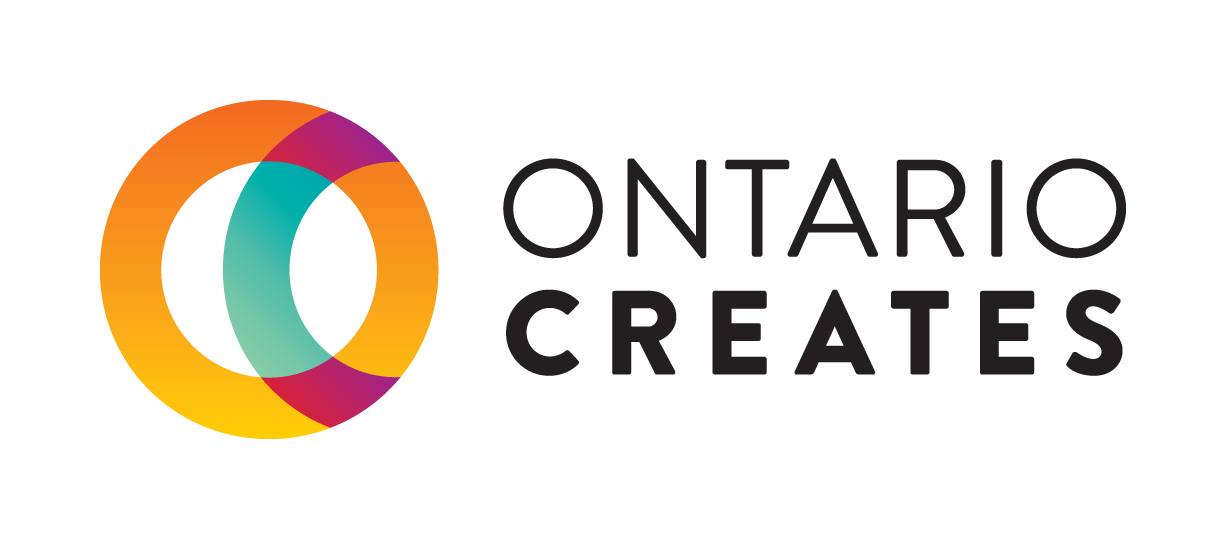 Film Fund - Development
FUNDING DEADLINES
Film & TV :
Film Fund - Development
Deadline
November 30, 2021
5:00 PM EST
Film & TV :
Export Fund – Film & Television
Deadline 1
May 11, 2021
5:00 PM EST
Film & TV :
Film Fund- Production
Cycle 1
March 10, 2021
5:00 PM EST
Cycle 2
July 7, 2021
5:00 PM EST
Cycle 3
November 17, 2021
5:00 PM EST
The Ontario Creates Film Fund, Development Stream is intended to support development activities that lead to the increase of domestic feature film production in Ontario. The Film Fund provides support to Ontario producers for all stages of development activities.
The Ontario Creates Film Fund supports a range of projects across genres with both industrial and cultural benefits. Ontario Creates measures the results of the Film Fund primarily based on net benefit from the project to the province which includes but is not limited to return on investment and jobs created in the Ontario film industry.
Film Fund: Development
Program Deadline 2022-2023

Applications will be accepted on a continuous basis to November 30, 2022 at 5:00 pm ET.

Applications will be assessed on a continuous basis as they are received. All applications must be submitted and received on or before the applicable deadline to be considered.


Decisions will be communicated to applicants between 8 and 12 weeks after their application is submitted.
Funding Available
Projects/Producers who meet the eligibility criteria for the Ontario Creates Film Fund can apply for Development support to a maximum of $25,000 for the selected stage of development. Ontario Creates support cannot exceed 75% of the budget for the selected development stage. Ontario Creates' contribution is an interest-free loan, which must be repaid at the commencement of principle photography.
The number of applicants who will receive funding and the amount of funding received will be determined by the annual confirmed budget of the Ontario Creates Film Fund and the quantity and quality of the applications received.
NOTE: Full eligibility requirements can be found in the Ontario Creates Film Fund: Development stream Guidelines. Please read the guidelines completely before beginning your application. Ontario Creates reserves the right to revise Guidelines and Application Forms. Please ensure that you have the current versions before preparing your documentation.
FILM FUND DEVELOPMENT 2022/23 Information Sessions
Information Session #1 Webinar* - REGISTRATION CLOSED
| | |
| --- | --- |
| Date: | Tuesday April 19 , 2022 |
| Time: | 11:00 a.m. - 12:00 p.m. ET |

Information Session #2 Webinar* - REGISTRATION CLOSED
| | |
| --- | --- |
| Date: | Wednesday April 27, 2022 |
| Time: | 2:00 p.m. - 3:00 p.m. ET |
Recording of Information Session held on April 2022.

Attending an Information Session is not a substitute for reading the guidelines. Please read the guidelines.
Enquiries:
Program Coordinator, Industry Initiatives
Phone: 416-642-6695
programs@ontariocreates.ca
Enquiries regarding the Online Application Portal (OAP) should be directed to applyhelp@ontariocreates.ca.
To receive notification of upcoming deadlines and program updates, please email programs@ontariocreates.ca with your complete contact information, including your full name, company name and telephone number, as well as the name of the program that you are interested in.