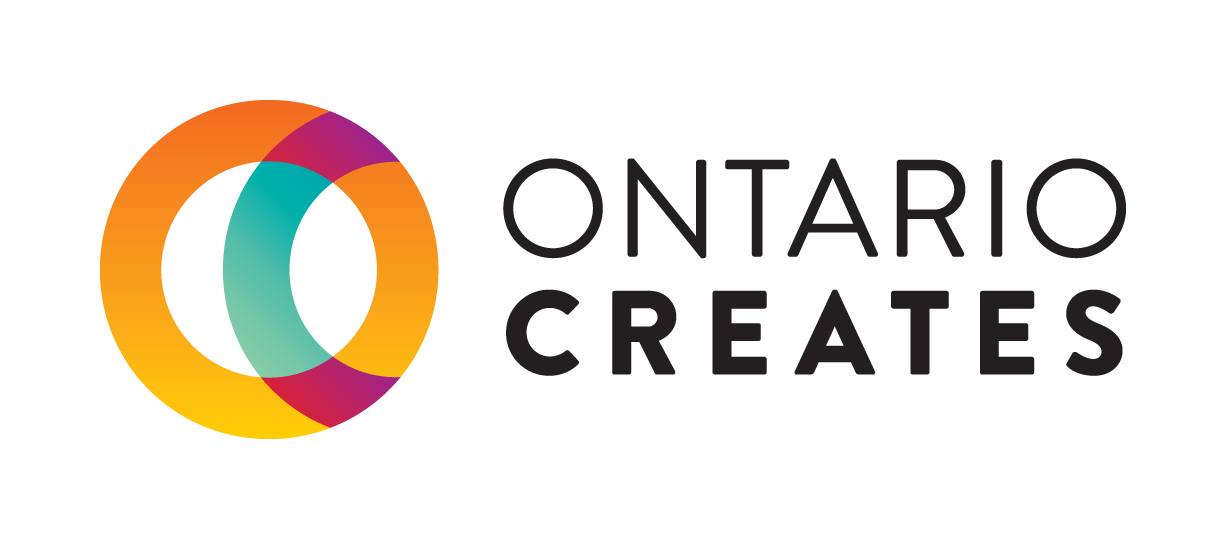 TRILLIUM BOOK AWARD / PRIX TRILLIUM
June 13, 2019 | This year's Trillium Award nominees reveal a wealth of stories from meditations on the act of writing, to powerful feminist narratives, to the fantastical, to tales of resilience in the face of struggle. Whether established or emerging literary figures, these Ontario authors are brave and bold. They are keen observers and dreamers in a changing world.

HISTORY
Ontario Creates produces the Trillium Book Awards each year. The Ontario government established the Trillium Book Award in 1987 to recognize the literary excellence and diversity of Ontario writers and writing. The Trillium Book Award reflects the wealth of talent and creativity of Ontario authors writing in both English and French languages. The Award is open to books in any genre which makes for a rich, diverse range of fiction and non-fiction titles for the yearly shortlist, and the winners. The Award is considered the province's foremost honour for literature.
We thank the members of the English and French language juries for their dedication and hard work in reviewing the many submissions, narrowing them down to a shortlist and selecting the winning authors:
TRILLIUM BOOK AWARD JURIES
ENGLISH LANGUAGE JURY FOR TRILLIUM BOOK AWARD
Cherie Dimaline is an award-winning writer and editor from the Georgian Bay Metis Community in Ontario who has published 4 books of short stories, literary fiction and young adult fiction. Cherie currently lives in Toronto, Ontario where she coordinates the annual Indigenous Writers' Gathering and is adapting her YA novel, The Marrow Thieves, for television. She is on faculty for the MFA program at the Institute for American Indian Arts in Santa Fe, New Mexico. Her newest work Empire of Wild will be released by Random House Canada in September 2019.
Cynthia Good is the former director of the Creative Book Publishing program at Humber College. She founded the publishing program at Humber after 20 years with Penguin Books, where she was the first editorial director and then president and publisher. Currently, she facilitates book clubs around Toronto, where she lives.
Pasha Malla is the author of six books, most recently Fugue States, a novel. He lives in Hamilton, Ontario.
ENGLISH LANGUAGE JURY FOR TRILLIUM BOOK AWARD FOR POETRY
Puneet Dutt's debut collection of poetry, The Better Monsters (Mansfield Press, 2017), was a Finalist for the 2018 Trillium Book Award For Poetry (English Language) and was shortlisted for the 2018 Raymond Souster Award and was named one of "Ontario's Best Books" in 2018 by NOW Magazine. Her poems have appeared in literary journals, such as Canadian Literature, Event and World Literature Today, and in the anthology Imaginarium 4: The Best Canadian Speculative Writing, with an introduction by Margaret Atwood. Her chapbook, PTSD south beach (Grey Borders Books), was a Finalist for the Breitling Chapbook Prize (Phantom Books). She holds a MA in English from Ryerson University, is an editorial board member at Canthius, and is a creative writing workshop facilitator with the Toronto Writers Collective. Dutt lives in Markham with her husband and son.
Adam Sol is an award-winning poet, writer and teacher. He is the author of four collections of poetry, including Crowd of Sounds, which won Ontario's Trillium Award; and Complicity, which was shortlisted for the Raymond Souster Award. His most recent book is How a Poem Moves: A Field Guide for Readers of Poetry. He teaches at the University of Toronto's Victoria College and lives in Toronto with his wife, Rabbi Yael Splansky, and their three sons.
Meaghan Strimas is the author of three poetry collections, Junkman's Daughter, A Good Time Had by All, and Yes or Nope which won the Trillium Book Award for Poetry (2017). The editor of The Selected Gwendolyn MacEwen and the Another Dysfunctional Cancer Poem anthology (co-edited with Priscila Uppal), she grew up in Owen Sound, Ontario, and lives in Toronto, where she is a professor and program coordinator at Humber College.
FRENCH LANGUAGE JURY FOR TRILLIUM BOOK AWARD AND TRILLIUM BOOK AWARD FOR CHILDREN'S LITERATURE
Eric Charlebois is a published poet in both official languages, a double winner of the Trillium Poetry Award and a literary translator. He is the founding president of Idiome conception linguistique, an SME that offers original text creation, translation, editing, proofreading and animation. He is also very involved in entrepreneurial, economic and artistic development, notably as a coach, trainer, moderator and lecturer.
He has worked on several transdisciplinary literary and artistic creation projects across Canada and in Europe, with other performing poets, visual artists and musicians. He is also a lyricist. He has facilitated workshops and introductory courses at universities, retirement homes and penitentiaries.
Michèle Matteau was born and studied in Quebec. She has lived in France, British Columbia, Nova Scotia and, since 1985, in Ottawa. She has worked in research for television programs, wrote scripts and commentaries for documentaries and developed materials for cultural and educational institutions. From 2009 to 2013, she directed the Vertiges collection of Éditions L'Interligne. She gives writing workshops and has led the Atelier littéraire des Outaouais for 9 years. Novelist, playwright and poet, her work has won her nominations and literary prizes, including the 2002 Trillium Prize and the 2010 Poetry Prize. She has published seven novels, two poetry collections, a short story collection and a play, and participates in collectives.
Paul Savoie: In addition to publishing approximately forty books across several literary genres, Paul Savoie has written several songs and composed piano music, which he has often performed live. He won the Trillium Prize twice: in 2007 for his CRAC collection, and in 2012 for Bleu bémol. He was awarded the Champlain Prize for his short story collection Dérapages. He has lived in Toronto since the early 1980s.
Congratulations to the publishers of the Trillium winning books for their commitment to, and support, of the authors:
PUBLISHERS OF TRILLIUM BOOK AWARD WINNERS
McClelland & Stewart: For more than 100 years, McClelland & Stewart has helped to shape and champion Canada's cultural conversation. It continues to assert its independent spirit by taking bold risks that push the boundaries of literary excellence, challenge the status quo, and reflect the rich and diverse range of voices in our country. (Publisher for The Blue Clerk by Dionne Brand).
Signal Editions / Véhicule Press: Since 1973 Véhicule Press has published award-winning poetry, fiction, essays, translations, and social history.Véhicule Press has long been at the centre of much of Montreal's literary activity and has chronicled the writing of emerging and established writers from Quebec and across Canada. (Publisher for Sit How You Want by Robin Richardson).
Prise de parole, founded in Sudbury in the 1970s, has a mandate to support works of literary creation in minority communities and the reflection on the environment, human and social sciences across Canada, publishing novels, poetry, theatre, studies and essays in the Humanities. (Publisher for Et si un soir by Lisa L'Heureux).
Les Éditions L'Interligne: Proud supporters of minority communities, Les Éditions L'Interligne publishes exclusively authors from French Ontario and Outaouais Quebec, whether established or emerging. (Publisher for La marchande, la sorcière, la lune et moi by Diya Lim).

ABOUT US
Ontario Creates (formerly OMDC) is a provincial agency that facilitates economic development, investment and collaboration in Ontario's creative industries including the book, music, magazine, film, television and interactive digital media sectors
Info for Trillium Book Award Finalists::
Bob Reid
416-482-2308
reid@veritasinc.com
Suzan Ayscough, Head of Communications
Ontario Creates
sayscough@ontariocreates.ca
416-642-6619
Disponible en français