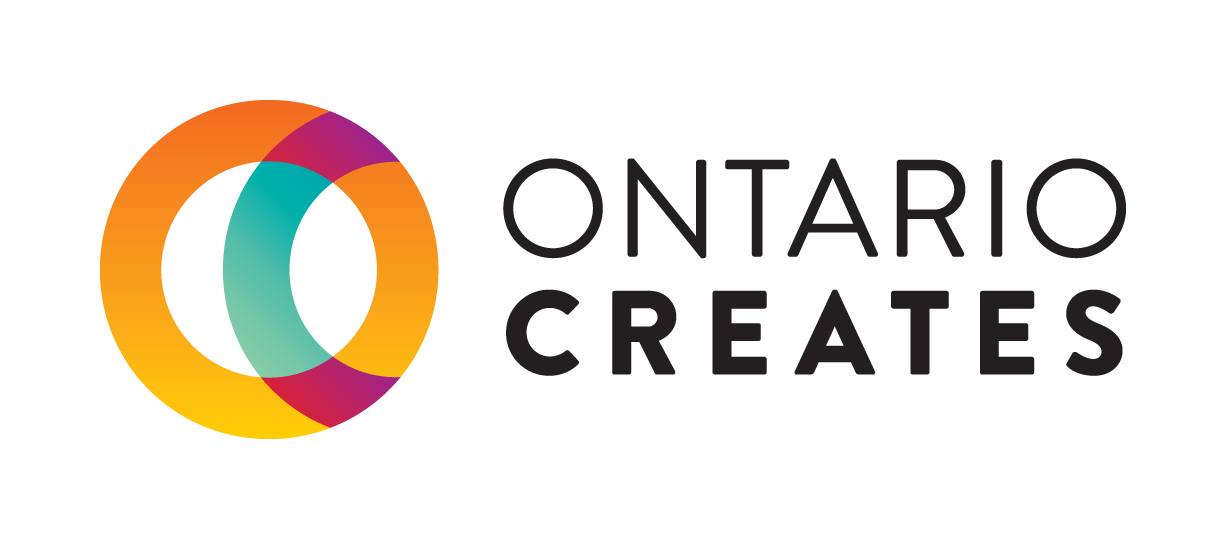 Members of the Ministers' Film and Television Advisory Panel
February 13, 2020
Neishaw Ali
Neishaw Ali is a founding Partner, President and Executive Producer of SPINVFX, an internationally recognized leader in visual effects production, with teams in Toronto, Atlanta and Los Angeles.
Neishaw's creativity and leadership has produced an expansive body of work including over 120 feature films and 26 television series by successfully blending the science of business and creativity. Her television credits include Game of Thrones and The Umbrella Academy, and film credits such as Spotlight, In the Tall Grass and Zombieland 2: Double Tap.
Neishaw is also a founding Partner and President of SPINVR, the virtual and augmented reality studio that develops customized VR/AR experiences, 360 degree videos, games and apps.
Neishaw is the Co-Chair of Computer Animation Studios of Ontario. She has also served on the City of Toronto's Television and Digital Media Board and Digital Media Infrastructure Working Group and as a board member of The Academy of Canadian Cinema and Television.
Peter Apostolopoulos
Peter Apostolopoulos is a Canadian business man and real estate investor.
Peter is the President of TriBro Studios, a film and television production facilities company in Toronto. He is also a Managing Partner in the family real estate development and investment firm.
As a member of the City of Toronto Film, Television & Digital Media Board, Peter provides advice to the city on ways to strengthen and grow the film, television and commercial production industry to ensure competitiveness and viability of the sector.
David Carter
David is Executive Vice President of Entertainment Partners, a leading services company to the industry offering film & television tax incentive financing and administration, payroll services and industry software solutions. In his role, David leads the Film and TV Tax Incentives Administration and Financing Group in Canada.
David has been involved in over 2,000 productions throughout Canada and has helped producers access over $5 billion of tax incentive funding. Active in many aspects of the Canadian industry, David sits on the FilmOntario Board, is an participant with Computer Animation Studios of Ontario and served eight years on the City of Toronto Film, Television and Digital Media Board
David is licensed in Canada as a Chartered Professional Accountant (legacy designations: Chartered Accountant and Certified Management Accountant). He is also licensed in the U.S. as a Certified Public Accountant and a Chartered Global Management Accountant.
Corrie Coe
Corrie Coe is Senior Vice-President, Original Programming for Bell Media's English-language channels and platforms.
In her role, Corrie has overseen the development and production of critically acclaimed and award-winning original series, including Cardinal, Letterkenny, The Disappearance, Killjoys, Wynonna Earp, Orphan Black, The Amazing Race Canada, Masterchef Canada and Corner Gas Animated.
Corrie currently sits on the Board of Directors of the Canadian Film Centre and the Harold Greenberg Fund and on the Board of Governors of the Alliance of Canadian, Television and Radio Artists (ACTRA) Fraternal Benefit Society.
Corrie is a recipient of the Women's Executive Network Canada's Most Powerful Women Top 100 Award, a Women in Film and Television Crystal Award, a Canadian Women in Communications Leadership Excellence Award and was named Production Executive of the Year by Playback magazine.
Marcia Douglas
As Senior Director, Business Affairs at the Canadian Media Producers Association (CMPA), Marcia Douglas has extensive experience in the Canadian media landscape for traditional and digital platforms.
Prior to joining the CMPA, she was the Program Manager for the Bell Fund, where she oversaw day-to-day operations, supporting the development and production of hundreds of linear and interactive projects.
Earlier in her career, she was an assistant director and production manager, and produced several award-winning film projects that screened at festivals worldwide.
Marcia serves on several industry and program advisory committees, including the Academy of Canadian Cinema and Television, Interactive Ontario, WIFT-T and Centennial College.
Bruce Harvey
Bruce Harvey joined the Ottawa Film Office as Film Commissioner in 2014. A former entertainment lawyer, he started his own production company in 1990 and spent the following two decades producing film and TV projects. His film Almost America, a co-production with Italy, won a Genie Award (now the Canadian Screen Awards) in 2001 for Best Production Design.
As the Film Commissioner, Bruce's main role is to attract screen-based productions to Ottawa to grow the industry's economic impact.
Prior to becoming a producer, Bruce was a successful entertainment lawyer working with corporate and commercial clients on a variety of files, from intellectual property and labour law to contracts and taxation.
Christina Jennings
Christina Jennings is Founder, Chairman and CEO of Shaftesbury, a content company known for innovative storytelling and building successful brands. Spanning the production of TV, feature film and digital content, Shaftesbury titles are sold in 150 countries worldwide and include acclaimed international hits Murdoch Mysteries, Carmilla, Frankie Drake Mysteries, ReGenesis and Life with Derek.
Christina is a Member of the Order of Canada. A graduate of the Canadian Film Centre, Jennings currently serves as Chair of the Centre's Board of Directors. Christina has also been named to Maclean's Power List of Canada's 50 Most Powerful People. Christina's recent awards and honours include the inaugural Content Innovation Awards' Lifetime Achievement Award, the CFC Award for Creative Excellence, Playback's Producer of the Decade, the Academy of Canadian Cinema & Television's Academy Achievement Award, the PROFIT Award for Excellence in Entrepreneurship at RBC's Canadian Woman Entrepreneur Awards and the Innovative Producer Award at the Banff World Television Festival.
Slawko Klymki
As the CEO of the Canadian Film Centre, Slawko Klymkiw leads Canada's foremost film, television and digital media institution dedicated to advancing Canadian creative values, talent and content worldwide. Slawko is responsible for the strategic vision and leadership of all the centre's training, production, promotion and investment initiatives.
As the former architect of the CBC Television schedule, Slawko was responsible for the cultivation and scheduling of new programming. CBC's successes under Slawko's stewardship included: Canada: A People's History, This Hour Has 22 Minutes, Made in Canada, Opening Night, ZeD, An American in Canada, Trudeau, Random Passage, The Greatest Canadian, DaVinci's Inquest, CBC Sunday, and Olympics in Atlanta, Nagano and Salt Lake City.
Cynthia Lynch
Cynthia Lynch is the Managing Director and Counsel at FilmOntario, a not-for-profit industry organization that advocates on behalf of the screen-based sector. In this role, she has worked with industry and government partners to maintain investment in Ontario's film and television industries and grow the sector.
Prior to joining FilmOntario, Cynthia spent over 10 years at the Ontario Media Development Corporation (now Ontario Creates) in a variety of roles, starting as a Tax Credits Business Officer and most recently as the Manager of Research, Strategic Planning and Information Technology. In this role, she oversaw the organization's research and policy program and managed the agency's business planning process.
While in law school at the University of Ottawa, Cynthia focused on communications law, intellectual property, privacy and technology and worked with the Canadian Internet Policy and Public Interest Clinic and the Public Interest Advocacy Centre.
Jim Mirkopoulos
Jim Mirkopoulos is Vice President of Cinespace Film Studios, the largest private owner, operator and developer of studio space in North America. Now in its 32nd year, Cinespace operates one million square feet of studio and support space on over 42 acres in Toronto and almost two million square feet on over 60 acres in Chicago.
Jim maintains direct links with the physical production heads of the major Hollywood studios as well as Netflix, Amazon, Apple and Hulu, and his facilities service all budget levels of film, television, commercial and digital media projects.
Jim is a Board Member of FilmOntario and also sits on he City of Toronto's Film, Television and Digital Media Board. He was instrumental in launching York University's School of the Arts, Media, Performance & Design's Motion Media Studio @ Cinespace, an 8,000 square foot training facility on Cinespace's Kipling Studio Campus, and has recently joined the Advisory Committee for Sheridan College's new graduate program in Creative Industries Management.
Wendy Noss
Wendy Noss is a government and public affairs executive with more than two decades of experience representing creative industries and intellectual property owners.
Wendy has been with the Motion Picture Association – Canada (MPA-Canada) since 2006, creating strategic alliances to further the health of the film and television industry and foster an environment of respect for the creative industries in Canada.
Prior to joining MPA-Canada, she was a practicing lawyer focusing on intellectual property law and policy and advancing the rights of international rights holders in the digital environment.
She works with film and television stakeholders across the country and has served on many government boards, councils, advisory groups and organizations.
John Weber
John Weber is the President and CEO of Toronto based Take 5 Productions. John began his film and television career in 1995 working on a vast array of feature films and television productions.
Over the past 10 years, John has served as an Executive Producer on hundreds of hours of some of the most popular and acclaimed television dramas. His list of projects includes Vikings, The Handmaid's Tale, The Tudors, The Borgias, Star Trek: Discovery, A Series of Unfortunate Events, Reign, Condor and Locke & Key.
John has been awarded six Canadian Screen Awards (formerly known as Gemini Awards), an Emmy Award, A Golden Globe Award, a Producer's Choice Award, and a Television Critics Award.
John is a Certified Professional Accountant with a degree in Economics from Wilfrid Laurier University. He is actively involved in the Canadian television industry and is a Board Member and Treasurer of industry association FilmOntario.
Brian O'Leary
Brian O'Leary is Senior Vice President, Tax Counsel for NBC Universal Media. He has served as tax counsel to NBC Universal since 1999. His practice focuses on tax controversies, tax policy and economic development initiatives.
Brian is a frequent lecturer on film finance and tax matters and serves as a board member of the National Multistate Tax Symposium. He regularly assists government authorities in evaluating policy initiatives and appears as a witness before legislative tax and economic development committee hearings.
Carol Ann Pilon
Carol Ann Pilon was appointed Executive Director of the Alliance des producteurs francophones du Canada (AFPC) in November of 2016. The APFC is the national voice for the independent content producers working in French across Canada.
Prior to joining AFPC, Carol Ann held the role of Assistant Director of the Fédération culturelle canadienne-française a national organization whose mission is to promote the artistic and cultural expression of Francophone and Acadian communities in Canada.
Front des réalisateurs francophones du Canada, a national association of film makers and directors who work in French, as well as scriptwriter and director positions on a number of documentary and youth productions for the broadcast industry.
Carol-Ann holds a degree in Communications, Media & Culture from the University of Ottawa.
Rama Rau
Rama Rau is active in Ontario's domestic film and television industry and features strong female characters in her work.
Rama has made several award-winning documentaries, including her film League of Exotic Dancers, about aging burlesque dancers in Las Vegas, which opened to acclaim at Hot Docs Festival in 2016. One of her more recent projects and first dramatic feature Honey Bee won the Best Female-Directed Narrative Feature award at the Whistler Film Festival in 2018.
Rama has been profiled as one of Canada's top ten female filmmakers and has won numerous director awards. She is a frequent speaker on panels about gender and diversity and is scheduled to speak this March at the prestigious Duke University in North Carolina about workplace gender imbalances.
Media Contacts
Ontario.ca/MHSTCI-news
Disponible en français
Brooke Timpson
Minister's Office
Brooke.Timpson@ontario.ca
Denelle Balfour
Communications Branch
Denelle.Balfour@ontario.ca