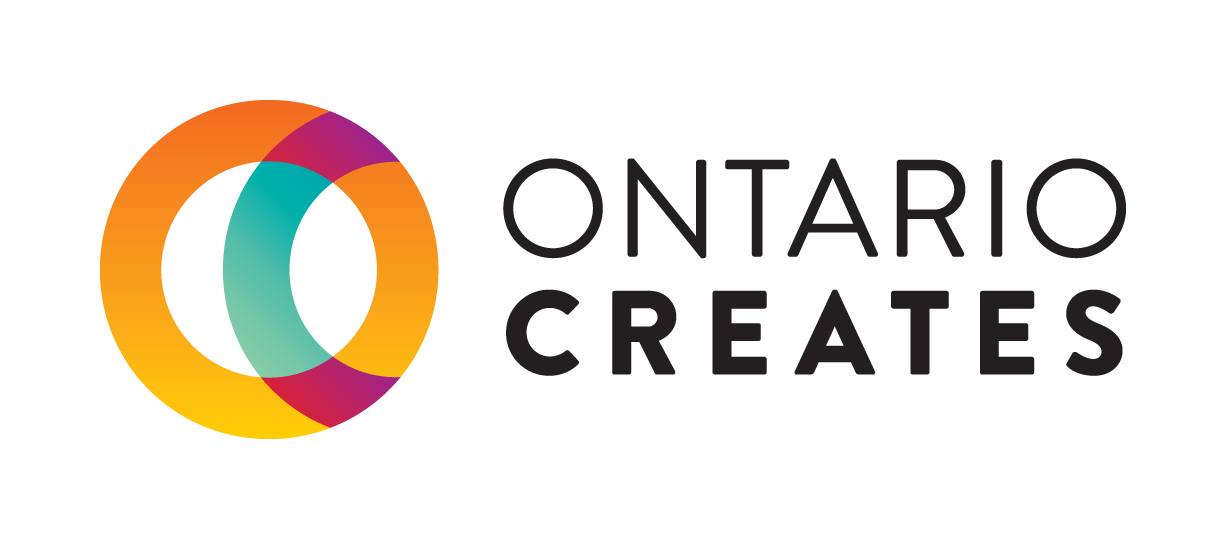 2021 TRILLIUM BOOK AWARD JURIES AND WINNING PUBLISHERS
2021 TRILLIUM BOOK AWARD
JURIES AND WINNING PUBLISHERS

TRILLIUM BOOK AWARD/PRIX TRILLIUM

The Ontario government established the Trillium Book Award in 1987 to recognize the literary excellence and diversity of Ontario writers and writing. The Trillium Book Award reflects the wealth of talent and creativity of Ontario authors writing in both English and French languages. The award is open to books in any genre which makes for a rich, diverse range of fiction and non-fiction winning titles.
Among this year's sixteen Trillium Book Award finalist titles in French and English, there are a variety of genres including short stories, novels fiction and non-fiction, poetry and children's literature. Several of these Ontario authors are emerging voices, but many have been published to national and international acclaim. Their books delve into the themes of family, friendship, love, self-discovery, and perseverance – all very timely given the events of the past year. We thank the members of the juries for their dedication and hard work in reviewing the many submissions, narrowing them down to a shortlist and selecting the winning authors.
TRILLIUM BOOK AWARD JURIES
ENGLISH LANGUAGE JURY FOR TRILLIUM BOOK AWARD
maxine bailey is an executive leader in Toronto's dynamic arts community serving on a series of Boards and committees. She is the founder of the Toronto International Film Festival's five-year campaign focused on gender parity, Share Her Journey, garnering international recognition for creating a more equitable film industry. Naturally curious, maxine is a cultural curator, moderator, host, juror, voracious reader, and general disruptor. Her current mantra is: Culture changes lives, and I want to be part of that change.
Steven W. Beattie spent more than a dozen years as review editor at Quill & Quire, the magazine covering the Canadian publishing industry. His reviews and criticism have appeared in the Toronto Star, the Globe and Mail, the National Post, The Walrus, Canadian Notes and Queries, and elsewhere.
Cherie Dimaline is a member of the Georgian Bay Métis Community in Ontario who has published five books. Her 2017 book, The Marrow Thieves, won the Governor General's Award and the prestigious Kirkus Prize for Young Readers, and was the fan favourite for CBC's 2018 Canada Reads. It was named a Book of the Year on numerous lists including the National Public Radio, the School Library Journal, the New York Public Library, the Globe and Mail, Quill & Quire and the CBC, has been translated into several languages, and continues to be a national bestseller two years later. Her most recent novel for adults, Empire of Wild (Penguin Random House Canada) became an instant Canadian bestseller and was named Indigo's #1 Best Book of 2019. It was published in the US through William Morrow in July 2020. Cherie recently moved from Vancouver, BC, to Midland, ON, where she is working on a new YA book, the next adult novel and the hotly anticipated sequel to The Marrow Thieves.
ENGLISH LANGUAGE JURY FOR TRILLIUM BOOK AWARD FOR POETRY
Michael Redhill is a poet, playwright, and novelist. His most recent publication is Twitch Force, a collection of poetry from House of Anansi Press. His last novel, Bellevue Square, was published in 2017 and won the Scotiabank Giller Prize. He lives in Toronto.
Liz Howard's debut Infinite Citizen of the Shaking Tent won the 2016 Griffin Poetry Prize. Her second collection, Letters in a Bruised Cosmos, will be out with McClelland & Stewart in June 2021. She is of mixed settler and Anishinaabe heritage. Born and raised on Treaty 9 territory in northern Ontario, she currently lives in Toronto.
Sheniz Janmohamed is a firm believer in fostering community through collaboration and creativity. A poet, artist educator, spoken word artist and nature artist, Sheniz holds an MFA in Creative Writing from the University of Guelph. She is the author of two collections of poetry, Bleeding Light (Mawenzi House, 2010) and Firesmoke (Mawenzi House, 2014). Her writing has appeared in Arc Poetry Magazine, Descant and CV2, and she is a regular reviewer for Quill & Quire. Sheniz's third collection of poetry, Reminders on the Path (2021), is forthcoming with Mawenzi House.
FRENCH LANGUAGE JURY FOR TRILLIUM BOOK AWARD AND TRILLIUM BOOK AWARD FOR CHILDREN'S LITERATURE
The author of four poetry collections (Tatouages et testaments, Poils lisses, Miroir sans teint et Conjugaison des leurres) and a contributor to two other collections, Tina Charlebois takes on both the challenges of writing and daily life. After a collection written with her father, she contributed to the anthology Tenir tête – poèmes de la résistance. Winner of a Prix littéraire Le Droit in 2007 and 2015 and the Trillium Book Award for Poetry in 2007, she decided to explore the autofiction genre for her Master's degree in literary creation at the University of Ottawa, which she received in December of 2019. Her collections have been the subject of scientific articles and musical adaptations, and she has been invited to the prestigious Festival international de poésie in Trois-Rivières twice. When she can, Tina participates in roundtables, lectures, juries and literary videos. She teaches French at a high school in Cornwall.
Blaise Ndala is the author of three novels: J'irai danser sur la tombe de Senghor (L'Interligne, 2014, and Vents d'ailleurs, 2019), Sans capote ni Kalachnikov (Mémoire d'encrier, 2017) and Dans le ventre du Congo (Seuil and Mémoire d'encrier, 2021). He is also a lawyer and literary columnist who lives in Ottawa.
Paul Ruban is an author, screenwriter and literary translator. His debut collection of short stories, Crevaison en corbillard (Flammarion Québec), was awarded the 2020 Trillium Book Award.
Congratulations to the publishers of the Trillium winning books for their commitment to, and support, of the authors:
PUBLISHERS OF TRILLIUM BOOK AWARD WINNERS
For more than 100 years, McClelland & Stewart has helped to shape and champion Canada's cultural conversation. They continue to assert their independent spirit by taking bold risks that push the boundaries of literary excellence, challenging the status quo, and reflecting the rich and diverse range of voices in our country and from around the world. (McClelland & Stewart for How to Pronounce Knife by Souvankham Thammavongsa).
Black Lawrence Press is an independent publisher of contemporary poetry, fiction, and creative nonfiction. They also publish the occasional translation from German. Founded in 2004 by Colleen Ryor, Black Lawrence became an imprint of Dzanc Books in 2008. In January 2014, they spread their wings and became an independent company in the state of New York. (Black Lawrence Press for sick by Jody Chan).
Les Éditions David is a publishing house based in Ottawa that strives to contribute to diversity in French-Canadian literature, by publishing authors from Ontario and Francophone communities throughout Canada. (Éditions David for Sept nuits dans la vie de Chérie by Danièle Vallée).
With an eye out for authentic voices, L'Interligne focuses on multicultural French-Canadian works that stand out for their exploration of contemporary issues and their original style, forging different paths that bring together the authors and their audiences. (Éditions L'Interligne for Capitaine Boudu et les enfants de la Cédille by Éric Mathieu).
ABOUT US
Ontario Creates is an agency of the Government of Ontario that facilitates economic development, investment and collaboration in Ontario's creative industries including the music, book, magazine, film, television and interactive digital media sectors. ontariocreates.ca
Info for Trillium Book Award Winners:
Ana Taruc
416-788-7969
taruc@veritasinc.com
Suzan Ayscough, Head of Communications
Ontario Creates
416-642-6619
sayscough@ontariocreates.ca

ontariocreates.ca
Disponible en français