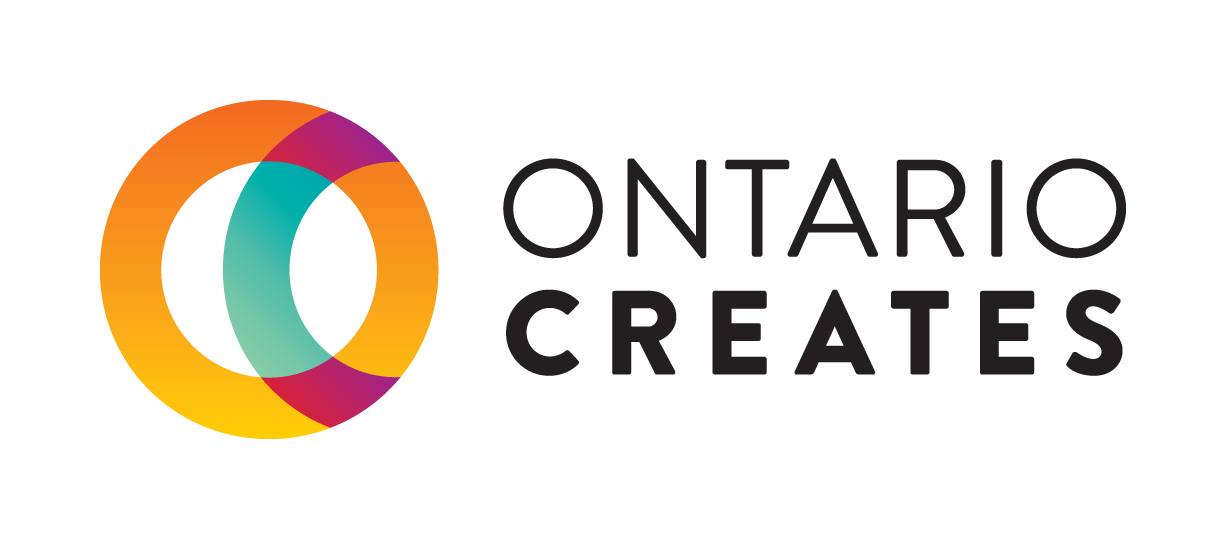 2020 TRILLIUM BOOK AWARD
June 17, 2020
TRILLIUM BOOK AWARD/PRIX TRILLIUM
The Ontario government established the Trillium Book Award in 1987 to recognize the literary excellence and diversity of Ontario writers and writing. The Trillium Book Award reflects the wealth of talent and creativity of Ontario authors writing in both English and French languages. The award is open to books in any genre which makes for a rich, diverse range of fiction and non-fiction winning titles, as well as for the yearly shortlist. The award is considered the province's foremost honour for literature.
Ontario's literature is bursting with innovation and variety. The Trillium Book Award celebrates the excellence and diversity of Ontario writers and writing. Among this year's Trillium finalists, we have novels, short stories, poetry, drama, a graphic novel, collaborative non-fiction, and experimental forms of writing. These are books written in a diversity of forms, covering a diversity of topics, by authors that self-identify in many diverse ways. One thing they all have in common is that they are stellar examples of the literary talent in Ontario. These emerging and established writers are telling new and unique stories in daring and original ways.
We thank the members of the English and French language juries for their dedication and hard work in reviewing the many submissions, narrowing them down to a shortlist and selecting the winning authors:
ENGLISH LANGUAGE JURY FOR TRILLIUM BOOK AWARD
Steven W. Beattie is a writer and editor in Toronto. He is Reviews Editor at Quill & Quire, the magazine of the Canadian publishing industry. His writing and criticism have appeared in the Globe and Mail, the Toronto Star, the Walrus, Canadian Notes and Queries, the Hamilton Review of Books, the Humber Literary Review, and elsewhere. He maintains the literary website That Shakespearean Rag.
Tamara Faith Berger writes fiction, non-fiction and screenplays. She is the author of Lie With Me, The Way of the Whore (republished together by Coach House Books as Little Cat), Maidenhead (winner of The Believer Book Award) and Kuntalini. Her fifth book, Queen Solomon, was published by Coach House Books in 2018 and it was nominated for a Trillium Book Award. Her work has been published in Apology, Canadian Art,Taddle Creek and Canadian Notes and Queries. She has a BFA in Studio Art from Concordia University and an MFA in Creative Writing from the University of British Columbia. She lives and works in Toronto.
Damian Rogers is a poet and writer. Her second poetry collection, Dear Leader, was nominated for the Trillium Book Award for Poetry. In September, Knopf Canada will publish her memoir, An Alphabet for Joanna: A Portrait of My Mother in 26 Fragments. Originally from Detroit, Rogers lives in Toronto where she teaches creative writing at Ryerson University.
ENGLISH LANGUAGE JURY FOR TRILLIUM BOOK AWARD FOR POETRY
Puneet Dutt's debut collection of poetry, The Better Monsters (Mansfield Press), was a Finalist for the 2018 Trillium Book Award for Poetry, was Shortlisted for the 2018 Raymond Souster Award, and was named one of "Ontario's Best Books" by NOW Magazine. Her chapbook, PTSD south beach (Grey Borders Books), was a Finalist for the Breitling Chapbook Prize. She holds a MA in English from Ryerson University, is the Editor-in-Chief of The Puritan Magazine, an editorial board director at Canthius, and is a creative writing workshop facilitator with the Toronto Writers Collective. Dutt is an immigrant/settler and currently lives in Markham with her husband and son.
Emma Healey's latest collection of poetry is Stereoblind (House of Anansi, 2018). She is the former poetry critic at the Globe and Mail, and her essays and criticism have been published in places like the Toronto Star, the National Post, The LA Review of Books, the FADER, Hazlitt, the Walrus, Toronto Life, Canadian Art, C Magazine and more.
David O'Meara is the author of four collections of poetry, most recently A Pretty Sight (Coach House Books).
FRENCH LANGUAGE JURY FOR TRILLIUM BOOK AWARD AND TRILLIUM BOOK AWARD FOR POETRY
Lisa L'Heureux: Playwright and director, Lisa L'Heureux founded and directs Théâtre Rouge Écarlate, for which she specifically created Ciseaux,Pour l'hiver (Prix Jacques-Poirier Outaouais 2017) and Et si un soir (Trillium Book Award 2019). Very active in the playwright industry in the Ottawa-Gatineau region, she has participated in writing numerous collectively authored scripts, including Love is in the birds : une soirée francophone sans boule disco (Théâtre du Trillium), Comment frencher un fonctionnaire sans le fatiguer (Les Poids Plumes) and Tapage et autres bruits sourds (Les Poids Plumes and Théâtre français du CNA).
David Ménard has Masters of Arts Degree in French from the University of Ottawa and is originally from Green Valley, a town in Eastern Ontario. He has published a novel, a narrative, and three poetry collections, including Neuvaines (L'Interligne), for which he received the Trillium Book Award for Poetry and the Prix de l'Association des écrivains francophones d'Amérique. This collection has also been adapted for theatre by Théâtre du Trillium.
Paul Savoie, originally from Saint-Boniface, Manitoba, has authored about forty books in French and English across several literary genres. He has received numerous literary awards, including the Trillium Book Award on two occasions, for his collection, CRAC (2006) and Bleu bémol (2012). Racines d'eau, an anthology of his poetry, has appeared in Éditions du Noroît's prestigious Collection Ovale. He lives in Toronto.
Congratulations to the publishers of the Trillium winning books for their commitment to, and support, of the authors:
PUBLISHERS OF TRILLIUM BOOK AWARD WINNERS
Arsenal Pulp Press: Arsenal Pulp Press is a book publisher in Vancouver, Canada with over 400 titles currently in print, which include literary fiction and nonfiction; books on social issues; gender studies; LGBTQ and diverse literature; graphic novels and non-fiction; cookbooks; alternative crafts; visual arts; and books in translation. They are interested in literature that engages and challenges readers, and which asks probing questions about the world around us. (Publisher for Shut Up You're Pretty by Téa Mutonji).
Gordon Hill Press: Gordon Hill Press is a feisty upstart publisher of poetry, literary criticism (especially concerning poetry), and fiction that is stylistically innovative. They strive to include a wide diversity of writers and writing, particularly writers living with disability. (Publisher for Unmeaningable by Roxanna Bennett).
Flammarion Québec: The book trade has been at the heart of Flammarion's work since its creation in 1876. The first Québécois works appeared in 1998 under the Flammarion Québec banner. This publishing house was created to put more focus on the local readership. Its publishing work is steeped in the Québec environment and it seeks out authors and subjects that are of interest to Québec society, completely independent from the Flammarion publishers based in Paris. Its main areas of focus include literature, coffee-table books, practical works, reading to escape and knowledge. (Publisher for Crevaison en corbillard by Paul Ruban).
Prise de parole, founded in Sudbury in the 1970s, has a mandate to support works of literary creation in minority communities and the reflection on the environment, human and social sciences across Canada, publishing novels, poetry, theatre, studies and essays in the Humanities. (Publisher for Premier quart by Véronique Sylvain).
Info for Trillium Book Award Winners
Bob Reid
416-482-2308
reid@veritasinc.com
Suzan Ayscough, Head of Communications
Ontario Creates
416-642-6619
sayscough@ontariocreates.ca

ontariocreates.ca
Disponible en français