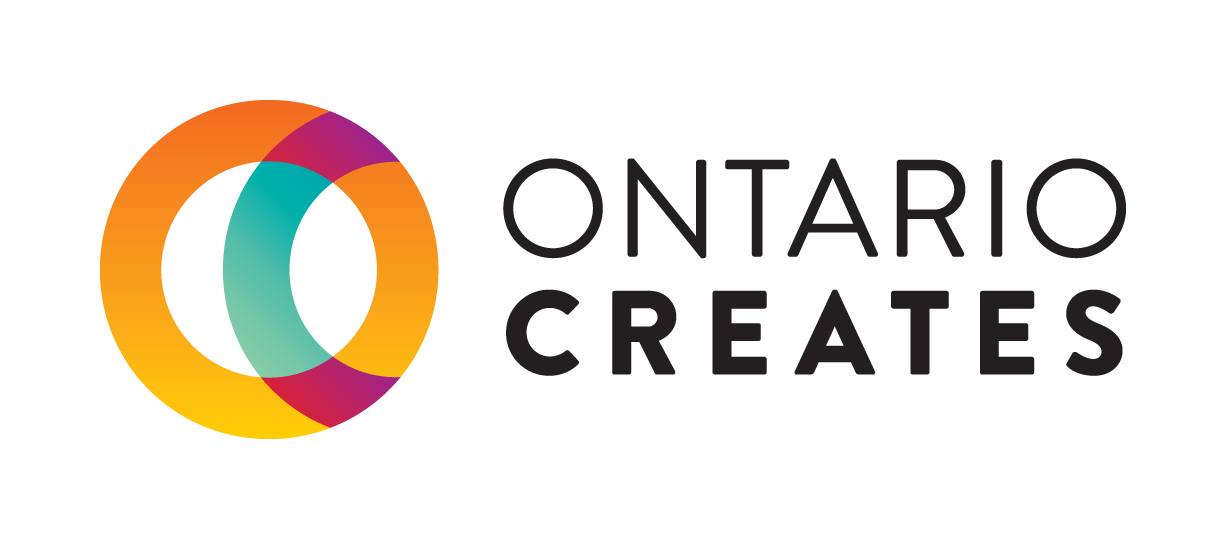 AcceleratiON Jury Guidelines And Application Form
Ontario Creates is seeking applications from qualified industry professionals to be jurors for the AcceleratiON Program. Jurors will be selected by the Ontario Music Office through this open call.
AcceleratiON applications will be reviewed and evaluated by Ontario Music Office staff and an external jury comprised of Black and Indigenous music industry stakeholders.
The core objective of AcceleratiON is to invest in new and emerging Black- and Indigenous-owned music businesses that demonstrate high potential for economic and cultural impact.
The key goals of this program are to:
Enhance capacity for emerging Black- and Indigenous-owned music businesses.
Strengthen support at critical stages in the careers of Black and Indigenous entrepreneurs in Ontario's music ecosystem.
Enable the next generation of Black and Indigenous music industry professionals to create high quality content and retain Intellectual Property (IP) ownership and control over their own narratives.
Funding will be awarded to the highest-ranking applicants based on the following five criteria:
Track record of the business and/or its founders
Feasibility of the budget and proposed activities
Innovation, quality and creativity presented in the proposal
Degree to which the proposed activities will contribute to the growth, capacity and sustainability of the business
Potential for critical and commercial success as a result of the investment
JUROR REQUIREMENTS
Jurors for AcceleratiON must self-identify as Black and/or Indigenous and must:
possess a broad range of experience in the Canadian music* industry;
demonstrate a clear understanding and knowledge of current music industry trends, issues and systemic barriers to entry;
be able to maintain in strict confidence your role as Juror until after the adjudication process is complete;
be able to maintain in strict confidence all Confidential Information and take reasonable precautions against accidental disclosure of same;
not directly or indirectly use the Confidential Information for any purpose, except in the performance of your duties for Ontario Creates;
indicate if you are associated in any way with any applicant to the AcceleratiON program and, at the application review stage, declare any conflicts of interest that may arise; and
be able to commit to the dates outlined in the Juror review timeline below.
"Confidential Information" means all information (whether oral, written, in computer readable format or otherwise), data and material acquired by the juror from Ontario Creates or in connection with the performance of their duties for Ontario Creates.
* Exceptions may be considered for juror applicants from the broader creative industries with comparable/relevant skills and experience.
Juror Responsibilities
Participate in a briefing to discuss roles and responsibilities
Enter into a Juror Confidentiality Agreement with Ontario Creates
Individually review all eligible applications received for the program as provided by Ontario Creates
Assess each application based on specific program criteria and assign a numerical score accordingly based on assessment forms provided by Ontario Creates
Attend Jury Meeting with other jurors to jointly review application rankings and determine final recommendations
TIME COMMITMENT
Ontario Music Office (OMO) staff will complete an initial review of the applications submitted for eligibility and quality, and will narrow the intake pool down to a list of "finalists" to submit to the jurors, who will assess applications based on a scoring rubric provided by Ontario Creates.
Jurors will be compensated for application review and participation in the jury meeting (estimated at approximately a 40-hour commitment over a 6-week period).
Juror Review Timeline:
External Jurors (selected by late November 2022)
AcceleratiON Program deadline (November 30, 2022)
Juror review period (early January to mid-February 2023)
Jury meeting (mid-February 2023, specific date TBC)
ADDITIONAL INFORMATION
The jury members will not have access to an applicant's financial statements
Jury comments may be relayed to the applicant in follow up feedback calls after funding decisions have been announced
Evaluation forms and jury comments may be available through the Freedom of Information and Protection of Privacy Act (FIPPA)
Juror names may be released once all funding decisions have been made
Application Process
To submit an application, please complete the application form below (which includes a request that you upload resume, CV or bio).
Ontario Creates is grateful for your interest in participating in this important process.