Issue 12 - DECEMBER 2021
Our quarterly Business Intelligence Bulletin brings you links to research studies, industry statistics, trends, policy development and other resources of interest to Ontario's creative industries.
---
Program Announcements
The Business Intelligence Program is closed for the 2021/22 year. Applications will be accepted again starting in Spring 2022.
---
Events and Podcasts
Every year, Ontario Creates hosts a series of breakfast panels that brings together industry experts for cross-sectoral discussions on key issues that affect the cultural industries in Ontario.
In 2021, we held four panels:
Work in the After-Times: Labour market trends for the next ten years (July 9, 2021)
The Future of the Creative Workforce (August 19, 2021)
Revenue Model Innovation in the Creative Industries (September 24, 2021)
Creative Industries on Climate Action (October 22, 2021)
Our panel series will continue in 2022. Podcasts of all our previous sessions are available on our website.

View All Podcasts
---
Recent Reports funded by Ontario Creates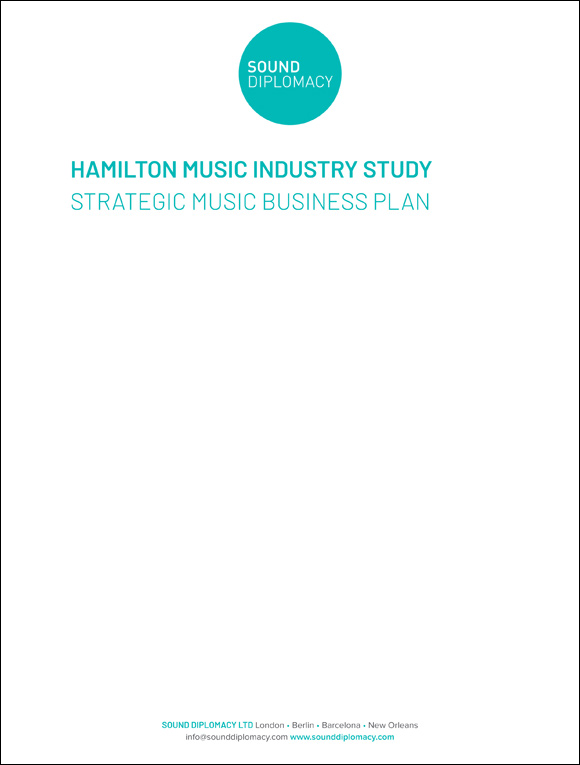 This report by Sound Diplomacy for Sonic Unyon Records/Supercrawl Productions analyzes the current music ecosystem in the city of Hamilton, and outlines an action plan for improving it and elevating Hamilton to become a major music destination. This research also contains insights for other cities looking to expand their music ecosystem.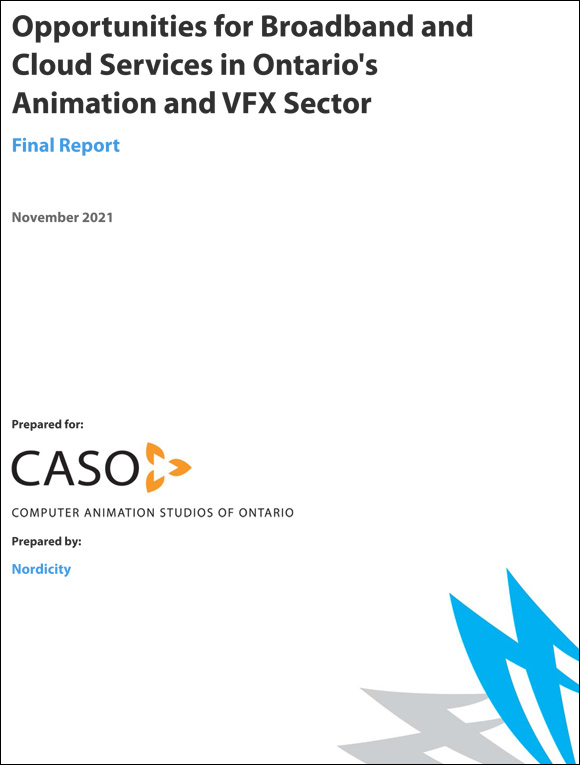 Opportunities for Broadband and Cloud Services in Ontario's Animation and VFX Sector
This report by Computer Animation Studios of Ontario provides a summary of trends and changes in work practices at VFX and animation studios in Ontario as a result of COVID-19, as well as emerging opportunities in cloud technologies and broadband for those sectors.
View all reports
---
ONLINE RESEARCH LIBRARY

Our Online Research Library is updated frequently with reports and studies of interest to stakeholders in Ontario's creative industries.
Recently added studies include:
The State of Diversity, Inclusion and Equity in the Canadian Magazine Industry – Survey Results By: Aliya Jamal and Zenobia Jamal of Zenev and Associates

The Next Normal
By: BANFF Spark Accelerator

Who is Responsible? The Family Care Project
By: Susan Brinton for the WIFT Canada Coalition
Culture-goers increasingly optimistic for in-person activities
By: Nanos for Business / Arts
Deciding on Diversity: COVID-19, Risk and Intersectional Inequality in the Canadian Film and Television Industry
By: Dr. Amanda Coles and Professor Deb Verhoeven
---
RECENTLY UPDATED INDUSTRY PROFILES
MAGAZINE MAJOR UPDATE
BOOK MAJOR UPDATE
MUSIC MINOR UPDATE

View all Profiles
---
DATA RELEASES
Statistics Canada has released national culture indicators for the second quarter of 2021. This release provides information on GDP, output, and jobs. The summary article provides a concise overview of significant changes.
The Entertainment Software Association of Canada (ESAC) released new data on Canada's video game industry.
---
CREATIVE INDUSTRIES POLICY AND FUNDING

The Ontario government has passed a new omnibus labour bill, Bill 27, Working for Workers Act, 2021, which aims to improve working conditions for Ontarians in a number of ways. These include legislating "disconnect from work" policies, banning non-compete agreements, making it easier for immigrants to get licensed in their fields, and requiring temporary help agencies to be licensed.
The federal government has tabled its Economic and Fiscal Update. Among other items, they have pledged to establish a new, temporary $60 million Canada Performing Arts Workers Resilience Fund in 2022-23. The program will aim to fund new or enhanced sector-led and -delivered initiatives to improve circumstances for Canadian workers in the live performance sector. The Update also proposes support for tourism and hospitality businesses, including organizations that plan and host festivals or live performances, with wage and rent subsidies of up to 75%.
---
OTHER NEWS & UPDATES
The provincial government released its Fall Economic Statement Build Ontario on November 4, 2021. While there was no new funding announced for the creative industries, the Statement did mention a commitment to maintaining stability
in the film and television industries and to working with the interactive digital media
sector to attract investment and create jobs. It included a number of re-announcements and extensions to programs that are positive for our sectors including small business and workforce development initiatives, as well as a new "Staycation" tax credit that they hope will help kick start the tourism industry.
The Federal Speech from the Throne opened the 44th session of Parliament on November 24th. The speech included a commitment to reintroduce legislation to reform the Broadcasting Act "To support Canadian culture and creative industries . . . and ensure web giants pay their fair share for the creation and promotion of Canadian content."
---
ARE YOU FOLLOWING US ON SOCIAL MEDIA?
Learn about industry news, sign up for networking opportunities and hear about programming updates.
Come join the conversation!
---
Contact us
Ontario Creates
175 Bloor Street East, South Tower, Suite 501,
Toronto, Ontario M4W 3R8
Phone: 416.314.6858 Fax: 416.314.6876
www.ontariocreates.ca
research@ontariocreates.ca